Kidz Watch Launches New Infant and Toddlers Preschool Programs to Boost Motor Skills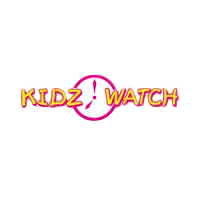 Kidz Watch announces its infant and toddler preschool programs. One of the purposes is to boost motor skills in a fun way.
Kidz Watch, one of the trusted hourly and Full Time child care services in Ohio, launches infant and toddlers preschool programs. The child care company designs the programs to provide infants, toddlers and children with a safe and secure environment. The service also develops programs according to the age of its clients. The CEO of Kidz Watch explained, "We want to help children, infants, and toddlers to grow based on their age. Our new programs are trying to give an environment where children can learn through play. This is playing time for them, yet we want to support children to achieve valuable things and experiences."
Parents should choose a Full Time day care service with the right curriculum. The curriculum determines whether children. Infant or toddlers will be enthusiastic about going to the childcare center or not. One of the focuses of the curriculum is to improve motor skills. Motor skills help children, infants, and toddlers do something simple: grasping pencils, moving objects with their fingertips, and using tools. They have to learn those simple activities in a fun way.
The CEO of the childcare service described, "Handling infants, toddlers, and children is a complex task. It is their golden age. Due to the complexity, we develop something that we call a creative curriculum. We try to serve children with fun activities, including music, language, art, cognitive, social, and sensory activities. We expect that children improve their motor skills significantly." It is important to understand the kids, infants and toddlers before starting the programs. Parents have an important role in giving significant information to daycare. The service prepares a form that helps parents to send the details of their children to the daycare service easier. They only have to complete the form and send it back to the child care service. The child care service will learn it to give the best programs.
The CEO of the service stated, "We give two different options for parents. They can choose a full-time and part time child care program. We design the program for six weeks through 12 years old children." One of the goals of the Preschool Sylvania Oh services is also to help parents who feel frustrated to find the best childcare. Kidz Watch wants to be one of the leading childcare centers in Ohio that give access to a suitable curriculum for infant toddlers and children to survive in the challenging world.
About Kidz Watch:
Kidz Watch is one of the leading childcare services in Ohio. The childcare center tries to provide a safe environment for infants, toddlers and children to learn while playing. The team develops special curriculums and programs to boost motor skills.
For more information, please visit https://kidzwatch.net.
Media Contact
Company Name: Kidz Watch
Contact Person: Media Relations
Email: Send Email
Phone: 419-843-2997
Address:6801 W. Central Ave. Ste. G
City: Sylvania
State: Ohio
Country: United States
Website: https://kidzwatch.net