SPNA attracts attention as a cosmetic brand using Spirulina, the oldest microalgae on the planet
Video Link: https://www.youtube.com/embed/gJmnTnV1Xr0
SPNA, a premium cosmetic brand that produces products made from Spirulina, the oldest microalgae species on the planet and a superfood recognized by NASA attracts attention.
SPNA is a premium brand of cosmetics launched by MarineCos Co., Ltd, a cosmetics company specializing in cosmetics made from marine ingredients, and it aims to create a youthful skin with the rich energy of the ocean.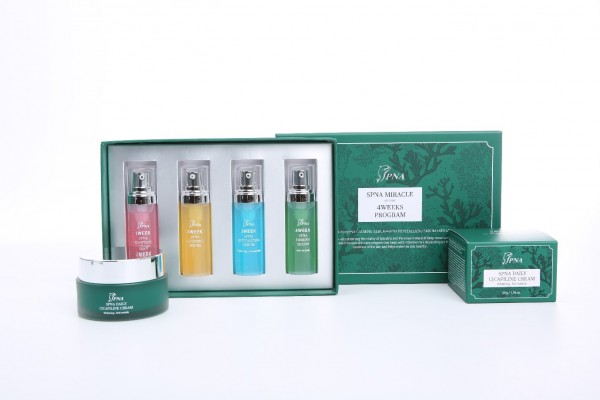 The skin typically goes through a 28-day turnover cycle. Dead skin cells fall off and new dead skin cells form according to this cycle. However, in the changing seasons where the temperature difference between day and night is stiff like these days, the skin condition becomes unstable and the turnover cycle often gets damaged. In this case, it is necessary to embark on a long-term project that helps the skin rejuvenate by improving the environment of the entire skin according to the skin regeneration cycle.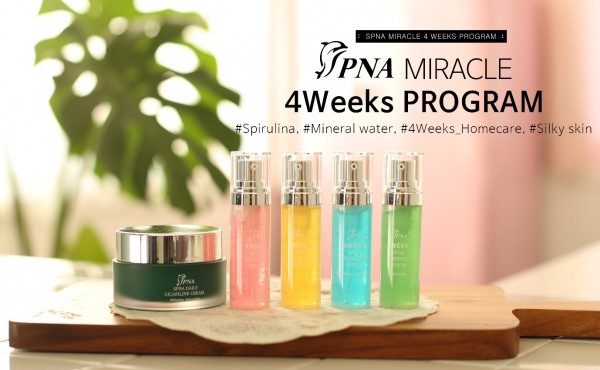 SPNA's 'MIRACLE 4 WEEKS PROGRAM' is a new skin care system based on 'Spirulina', the oldest microalgae on the planet, and 'deep ocean water' whose mineral balance is similar to that of the human body.
During the first week, it identifies and improves skin problems and then soothes the sensitized skin; in the second week, it activates the skin condition by filling it with moisture. Week 3 is the time to slowly regenerate damaged skin cells to improve skin tone and texture. Finally, the program finishes by increasing the skin elasticity and improving its overall condition. SPNA MIRACLE 4 WEEKS PROGRAM is a smart care tailored to the cycle, so you can feel the satisfactory skin improvement effect at home without going seeing the dermatologist.
"It is necessary to enjoy the spa at home with SPNA DAILY CICAFILINE CREAM, a cream with a new concept where cold and warm feelings cross, as it is difficult to visit beauty salons or going outside due to COVID-19. In addition, it's important to systematically take care of the skin with SPNA MIRACLE 4 WEEKS PROGRAM according to the skin regeneration cycle."
Media Contact
Company Name: MarineCos Co.,Ltd
Contact Person: Hyemin Kim
Email: Send Email
Phone: +82 10 4503-3363
Country: Korea
Website: https://www.gobizkorea.com/user/goods/frontGoodsDetail.do?goods_no=GS2020041389465&ctgryCode=S0800200190000&upperCode=M0800200000000&goodsNms=SPNA-MIRACLE-4WEEKS-PROGRAM