Waterproof Cables for Transportation Applications and Specification Introduction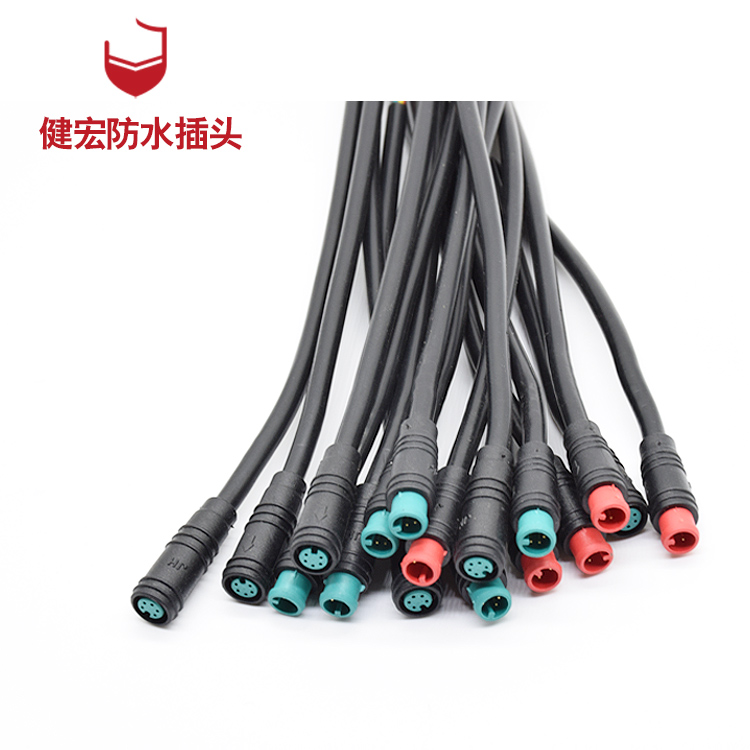 Brief introduction about waterproof cable products. The solution meets the needs of the industrial, consumer, automotive, mil / Aero, data communications / telecommunications, transportation and healthcare markets.
This week's product review introduces waterproof cable products. The solution meets the needs of the industrial, consumer, automotive, mil / Aero, data communications / telecommunications, transportation and healthcare markets.
Shenzhen Kenhon Technology Co., Ltd provide a series of IP67 waterproof cable components for electric bicycles. This series includes jtwp-08 series, which has 2-6 pin M8 connector, IP66 protection, plug and screw coupling mechanism; rated as 3 A, 250 V ≥ 20 m Ω, insulation resistance ≤ 10 m Ω contact resistance, and 200 mating cycle operating temperature from – 40 ° C + 85 ° C; the world's largest bicycle manufacturer, Giant Bicycle Company, also has this feature. The range also includes the jtwp-05 series, which not only has the smallest diameter of any assembly in the range, but is also smaller than most competitors' smallest products. Jtwp-05 series components have the same standard specification M5 connector as jtwp-08 series. Another highlight of the join-tek electric bicycle cable assembly line is the jtwpa series splitter, which is used to connect the controller with other devices (such as display, lamp and pedal sensor), and has the same performance specifications. All components are manufactured in facilities certified to ISO 9001:2015, ISO 14001:2015 and IATF 16949 standards.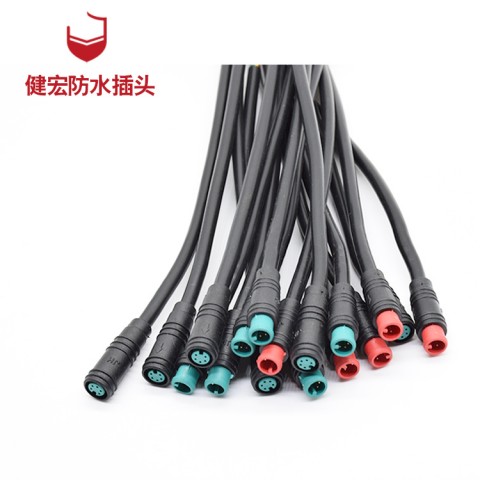 Shenzhen Kenhon Technology Co., Ltd waterproof cable products: 3+6 series circular connector, 3+6 series compact, circular connector function, user-friendly, one touch, push and twist locking mechanism, development of easy-to-use industrial equipment and environmental protection measures, including single component and mate connection IP67 dust and water seal and vibration and oil resistance. The series offers four position, 5 ᦇ 20 contact and 10 position, 3, ා 22 contact variants rated 28-16awg, 200 VAC RMS operation, 2000 VAC RMS vacrms (4 P) or 900 (10 P) dielectric withstand voltage, insulation resistance and 1000 Ω. They also offer straight, right angled, panel connected plugs; cable connections, wall mounted and panel sockets; normal and X-position contact inserts; gold, silver and gold plated nickel plated contacts; crimp, solder and through-hole terminals; waterproof socket dust caps. The cable direction of this series of right angle plug can be set in four directions, with each rotation of 90 degrees. In addition, some variants come in contact with the bushing, while others are sold separately, and some come with bushing or Bushing Kit. 3+6 series connector is light weight, all plastic structure, rated working temperature from – 20 ℃ to + 125 ℃. Jn2 series connectors are compatible with JN1 connectors, but the strength of the metal reinforced case is three times that of the JN1 series, and the operating temperature range is – 20 ℃ to + 100 ℃. They also have grounding and TUV certified four position sockets.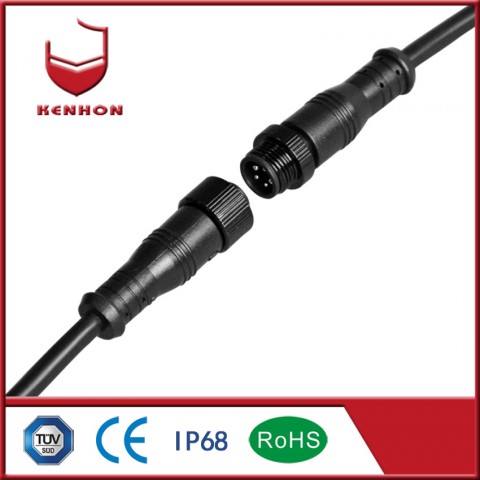 Shenzhen Kenhon Technology Co., Ltd Connectors waterproof cable products: 3+2 Connectors Nano 360® Torsion-lock Circular Connectors maintain electrical integrity in high impact and high vibration environments, conform to or exceed the MIL-DL-32139 specification, and provide an environmentally friendly seal, panel mounted metal case and O-ring that provides IP68 protection. This series of ratings for 250 vacrms, each contact to 1 a, the minimum insulation resistance when the 500 VDC for 5000 m Ω, 1 a maximum when the contact resistance is 71 m Ω, typical combining ability of each contact/does not match the power of 2.5 oz (71 g), working temperature from – 55 ° C to 125 ° C, or the use of high temperature of epoxy resin of up to 200 ° C. It can also withstand shocks of up to 100g and vibrations of 20g over 10 nanoseconds, without interruption, and exhibits minimal thermal vacuum degasses: a maximum 1.0% total mass loss (TML) and a maximum 0.03% collection of volatile condensible materials (CVCM). waterproof cable is available for front, rear and projection panel mounting housings made of nickel-plated brass (standard), black nickel-plated brass, passivated stainless steel or black oxide finish steel with thermoplastic polymer insulators according to MIL-DTL-24519, alloy 25 (C17200) beryllium copper pins according to ASTM B194, Mil-DTL-83513 and epoxy sealant. Other options include five pin counts (6, 11, 16, 28, and 39), discrete lead or cable terminals, optional color coding, and RoHS compliance.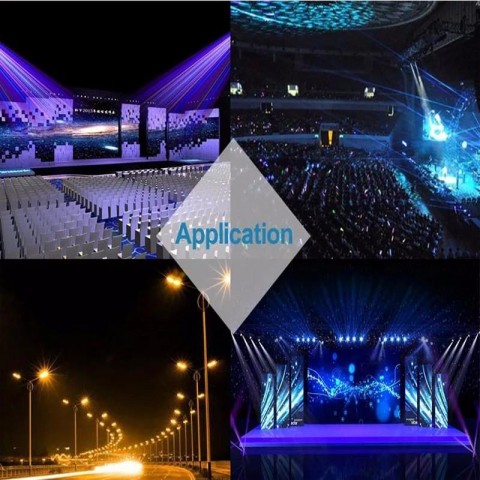 Media Contact
Company Name: Shenzhen Kenhon Technology Co., Ltd
Contact Person: Kenhon
Email: Send Email
Phone: +86-755-27505512
Country: China
Website: https://www.waterproofplugs.com/