Ely Rosenfeld, the 'Paradigm Shifter', Helps Business Clients Walk on Clear Roads to Success

September 7, 2020 – Former Rabbi, Ely Rosenfeld is currently the business & life coach that every entrepreneur wants to work with as they seek help to allay their greatest worries and unlock their utmost potentials.
After an encounter with Ely Rosenfeld, entrepreneurs have come forward to confirm that the life coach and mentor is a real «paradigm-shifter". With entrepreneurs unconsciously dwelling in fear, worry, and self-doubt, Ely Rosenfeld seems to be just the man they need.
With his special & unique sense of wisdom, he helps his clients find inner-peace by revealing their own wealth to them while exploring the unlimited future potentials available to them on demand through the power of creativity, imagination & belief so that they can claim the life that they truly deserve
"I'm the 'bearded Marie Kondo' who will declutter the junk in your head, spark joy in your life and bring dollars to your business account," says Ely Rosenfeld.
According to reviews on Ely's website, he has helped many entrepreneurs and professionals to become more effective in their careers by developing authentic personalities.
Although he acknowledges that consistent work is necessary to yield success, Ely is confident that professional ineffectiveness is solely caused by mental tiredness. Contrary to popular perception, he hopes to alert readers that the path to success is not as tough as they might think. Ely conducts coaching sessions that uncover ways to achieve breakthrough – in business, finances, and every other aspect of life. He also reveals strategies to help professionals stand out from the crowd. For professionals in sales, Ely hints at a simple blueprint that could help them close more sales without overselling.
"It Is Not Enough To Do The Right Things, You Need To Do The Right Things In The Right Order"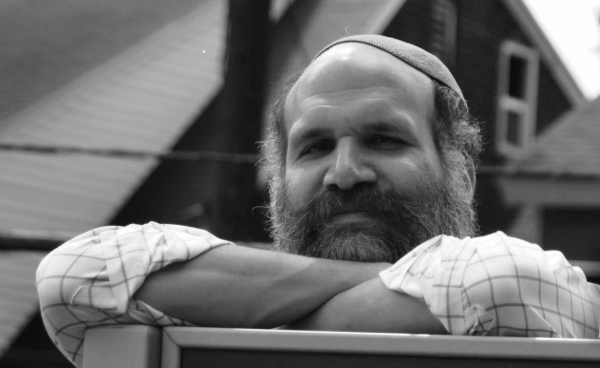 Ely Rosenfeld attributes man's inner mess to juggling around too many unconscious beliefs and thoughts in a stressful unhealthy environment which shows up in men's results. It gets worse when it all pulls towards a self-fulfilling negative cycle. He believes that no one person should have to juggle health, mental well-being, relations, business, the elusive quest for happiness, and the inner voice that never shuts down all by themselves. According to him, all of these are enough to kill the light of enthusiasm inside a person or business.
"So thankful to you for coming into my world… within four weeks, I'm living and working in a space that inspires me," says a recent client.
With many positive reviews from mentees, Ely Rosenfeld could be the answer for people who are stuck in life and business, who are being held back by the pressure of expectations, inner blocks and self-criticism.
Watch Ely Rosenfeld's videos on his YouTube channel Or Apply for a free coaching call today: https://calendly.com/here-4u/schmooze
For more information, please visit: https://elyrosenfeld.com

Media Contact
Company Name: Ely Rosenfeld Consulting
Contact Person: Ely Rosenfeld
Email: Send Email
Phone: (+1) 412-943-7770
Country: United States
Website: https://elyrosenfeld.com/home