We Buy Cash KC: Cash Home Sales are Growing in the Midwest and Beyond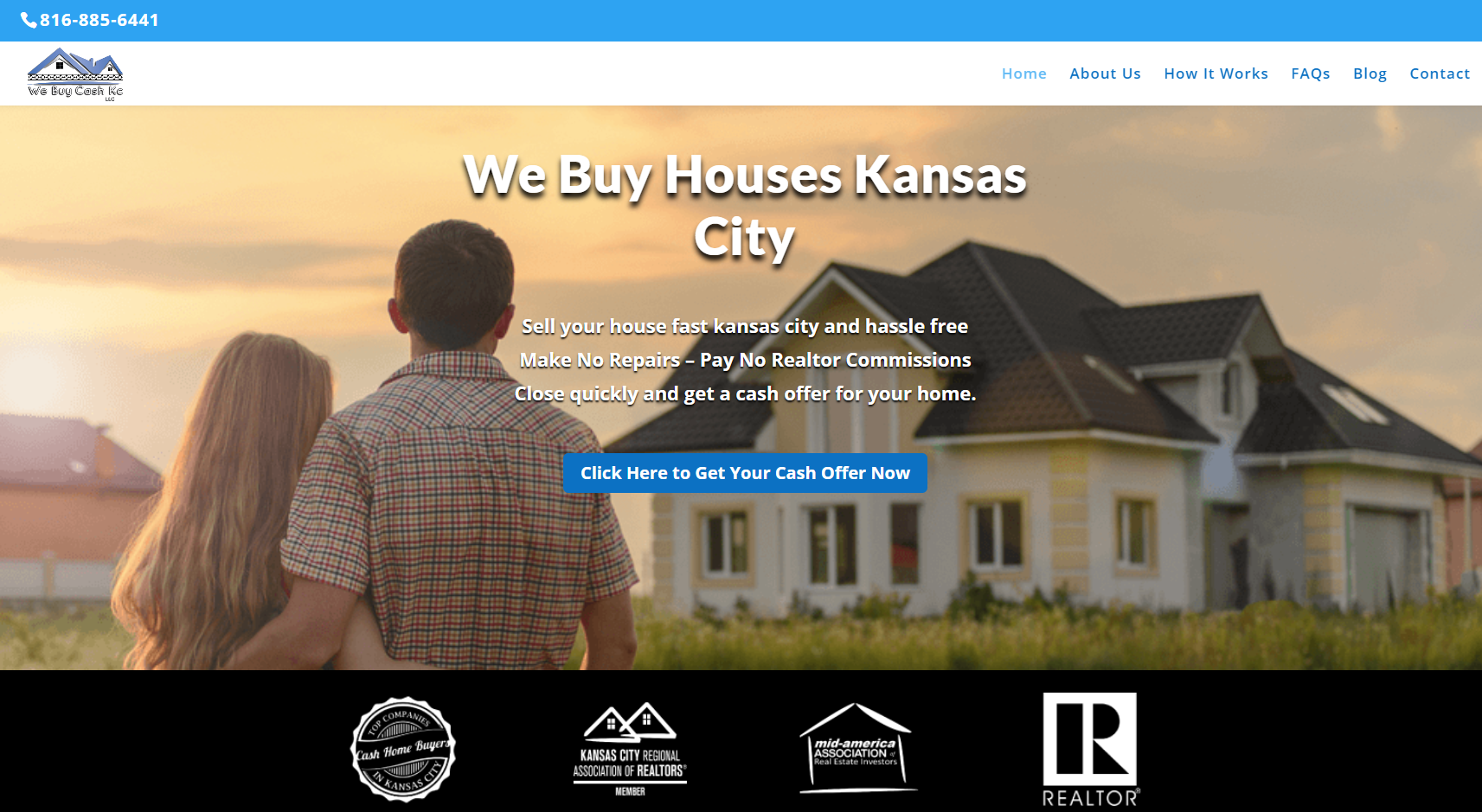 Real Estate Investors are Providing a Way Out For Homeowners in Mortgage Crisis or in Need of a Fast Home Sale
November 17, 2020 – Kansas City, Missouri – We Buy Cash KC is one of the many Kansas City real estate investment groups that are offering cash home sales in the area. As COVID-19 mortgage forbearance ends, many homeowners are seeking fast and simple alternatives to get out of their homes before foreclosure or crisis. For those who can't pay mortgage, or who don't have a home that's easy to sell through traditional methods, selling their homes for cash is a great option. A few Kansas City companies lead the way in reputable, reliable cash home purchases.
According to the National Association of Realtors, pending home contracts hit an all-time high in August 2020. In September of 2020, pending home sales have gone down but remain above annual averages. The bottom line is that more houses are on the market and more homeowners are looking for easy and efficient means to get out of their homes.
The Center on Budget and Policy Priorities paints a dismal picture of the economic fallout of COVID-19, as it relates to housing. 16% of all adult renters are behind on rent. 33% of homeowners are having trouble paying household expenses. In April of 2020, unemployment was higher than it had been since the 1930s, and wages continue to be uncertain. The CARES Act for mortgage forbearance delayed foreclosures, but not indefinitely. As the December 31, 2020 deadline approaches (for GSE-backed loans), homeowners are looking for options.
One of those options is a cash home sale. What used to be an uncommon, out-of-the-box option is being streamlined in unexpected ways. Selling a house for cash is a powerful way to mitigate the risk of a house that's sitting on the market for a long time. It's also a way to avoid the financial investment of preparing a home to sell. While there are some large, national brands that provide cash offers, homeowners benefit most from locally-based real estate investors.
We Buy Cash KC is a company like this. Led by realtor and real estate investor, Justin Montoya, the company has helped hundreds of homeowners in the Kansas City, Missouri area. And they are expanding. Justin launched a cash home buying business in Oklahoma City and is growing southward in Florida. Orlando and Jacksonville are the two next locations his team will establish a presence. Firms like this grow because they provide personal, fair, honest and efficient transactions that genuinely help homeowners in a time of need.
"What really sets We Buy Cash KC apart is our ability to rise to the challenge. I have experience with pre-foreclosure, judgments, liens, back taxes, if you are wanting to move, fire damaged homes, if you have inherited a property, are a tired landlord or are an investor just looking to sell a portfolio of homes. When people give me a call, I really listen. I work hard to help my customers find solutions so that they are able to successfully sell their home." – Justin Montoya, realtor, real estate investor and founder of We Buy Cash KC
Follow the hyperlinks to learn more about We Buy Cash KC or Justin Montoya.
Press Contact: If you have inquiries about this news or to get in touch with We Buy Cash KC, contact Justin Montoya at (816) 885-6441.
Media Contact
Company Name: We Buy Cash KC
Contact Person: Justin Montoya
Email: Send Email
Phone: 8168856441
Country: United States
Website: https://webuycashkc.com/