Canada Immigration Services Provides Family Sponsorship Updates
In a joint effort to make it easier for interested would-be immigrants to complete an application for the family sponsorship program, Canada Immigration Services has provided an update of requirements and other information regarding the sponsorship of a spouse or relative. Canada being a country with a diverse culture, progressive educational and work opportunities, excellent healthcare system, and a robust economy, it is no wonder that so many people would like to live, work, and study in Canada.
While the Government of Canada wants to make this a reality for as many families as possible, the application process can be challenging. To ease the process, Canada Immigration Services explains available sponsorship options and the requirements. The first category comprises sponsoring a spouse, dependent or adopted children, common law partners, and then eligible relatives. According to a spokesman for the immigration service, application process differs across
Nevertheless, applicants need not worry about the nitty-gritty of a sponsorship application. Canada Immigration Services stresses that each potential immigrant will receive a personalized response with all the necessary details and assistance. This is made possible through the organization's team of experienced officers who have been helping family members around the world settle in Canada for years. There is more to the family sponsorship program than meets the eye, according to the information provided by Canada Immigration Services.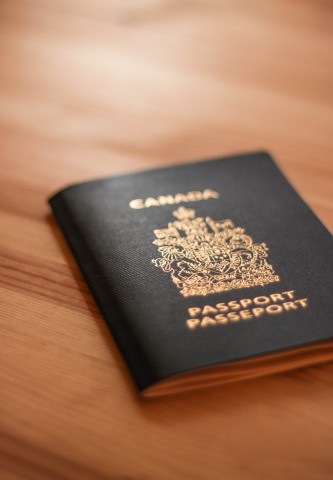 An applicant who wants to sponsor a child, spouse, or relative should know the requirements. First, there should be a signed joint intention of the sponsor and the immigrant on the area of financial support. The former should be financial capable and willing to cater to the needs of the latter for a stipulated period (3 years for a spouse, conjugal or common law partner and 10 years for a child or until the age of 25). During this period, the sponsored individual works toward becoming financially independent.
There are additional requirements when supporting a relative. The sponsor must be above 18, not less than a Canadian citizen or permanent resident, and be financially capable of supporting the relative. Likewise, there should be no history of financial support from the government, except on the grounds of disability."Every application is considered on an individual basis, with regard to family size, immigration class, and the amount of documentation required. We are fully committed to providing support services for our clients and will not leave their applications unresolved. Our office will contact you as soon as possible to arrange for an appointment."
Applicants can also fill out an application form to commence the sponsorship process, which is simple and quick. All uploaded documents go through a secure connection and then the officer in charge will initiate the application process.
About Canada Immigration Services
Canada Immigration Services is an immigration service provider based in North York, Ontario, Canada. The organization brings together a team of Canadian-trained immigration consultants, agents, and lawyers. These experts have a track record of handling immigration requirements for various professions, individual type, and categories to a high level. Available services include immigration application preparation, visa processing, and permanent residence and citizenship information.
Media Contact
Company Name: Canadian Immigration Services
Contact Person: Media Relations
Email: Send Email
Phone: 1-888-998-8894
Address:45 Sheppard Ave E #412C North York
City: Toronto
State: Ontario M2N 5W9
Country: Canada
Website: https://canadianimmigrationservices.org/contact-us/