Wagner J. Releases New Song In Honour Of His Son Wagner J. Jr
Titled "Who Makes the Baseball Fly," the new song serenades Wagner J Jr and describes his love and passion for God, his family, and baseball
April 26, 2022 – Latin American Christian rapper and singer, Wagner J, has released a new single titled Who Makes the Baseball Fly.
The new song was written by the talented artist in honour of his son, Wagner J Jr, and highlights the child's love and passion for baseball.
"I wrote this song to express how proud I am of my son and the way he handles the bat during each game of baseball. The passion and dedication he puts into each practice session showcases just how passionate he is about the sport, but more importantly, how driven he is towards achieving his goals. I can only wait to see the kind of great things he'll accomplish once he begins channelling the same energy and zeal into other aspects of life."
According to the lyrics of the new song, baseball is among the top four most important things in Wagner J Jr's life, after God, family, and school. Wagner J Jr promises to make the ball fly to the sun, the moon, and the stars that light up the milky way every time he is pitched in the middle.
Who Makes the Baseball Fly, is currently available on all streaming platforms including Apple Music, Spotify, YouTube, etc. Anyone seeking more information about the artist can reach out to Wagner J via the contact info below.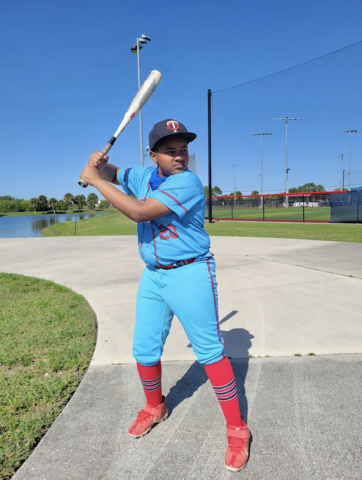 About Wagner J
Wagner J is a Latin American Christian rapper and singer well renowned for his beautiful music which includes hit songs like Tu Santo Manto. Born Wagner Jesus Ortiz Espiritu to Juan de Jesus Ortiz Fabian and Luz Maria Espiritu Ortiz de Ortiz, the talented artist better known as WAGNER J "Just a Human Being," developed a passion for music at the tender age of 13. Since then, Wagner J has evolved from being a high school maths teacher in the Dominican Republic to one of the most talented Latin American musicians currently topping the charts.
Media Contact
Contact Person: Wagner J
Email: Send Email
City: Tampa
State: FL
Country: United States
Website: https://linktr.ee/WAGNERJ