Famous New York Iconic Gourmet, Mangia NYC, Provides Catering For Moschino
New York, NY – Mangia Catering, the preferred caterer for fashion houses in NYC, produced a spring welcoming event in collaboration with Italian legendary brand Moschino.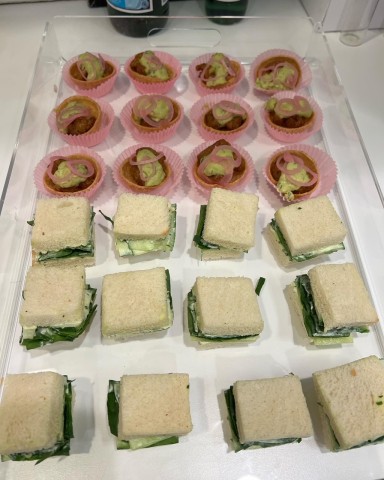 Moschino, the unrivaled luxury brand deals only with the best, and Mangia was honored to be a part of their event. Italians love the finer things in life. Great art, good people, and sometimes more importantly than those – good food.
Italians are some of the most particular folks when it comes to food, and Magnia team is proud that they knew it is the best catering agency in New York City that could deliver what they were looking for in culinary delight.
The event took place at the Moschino SoHo boutique on Wooster street where VIPS and special guests took in the new spring Moschino collection. With such decadence and opulence in the building, nothing short of perfection was expected when it came to the dining for the evening.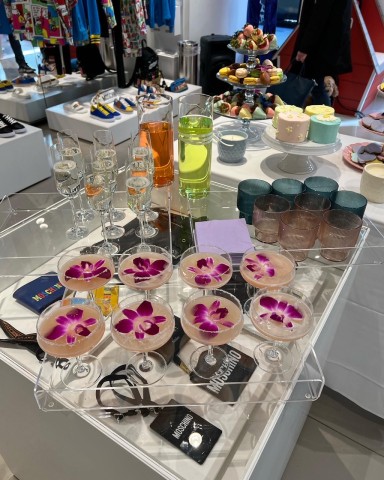 Mangia's culinary team prepared refreshing themed cocktails and hors d'oeuvres that were enjoyed by the guests while the DJ played the latest pop hits. The atmosphere was truly something to behold. The air was filled with opulence and grandeur. The meal for the evening could not disappoint.
The menu included a gluten free option of steak tartare on a potato crisp with oil, capers, cornichons, mayo, mustard and ketchup. A dish guaranteed to ignite the craving of any carnivore in attendance.
For those with a craving for seafood fare, there was a tuna tartare with lemon vinaigrette, pickled daikon and cilantro on a rice cracker, also gluten free. This mix of flavors created a truly exciting mingle of tastes guaranteed to excite and fish food lover.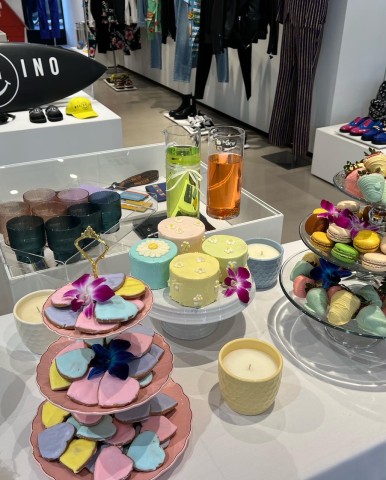 If that didn't satisfy their craving for fish, the menu also offered smoked salmon with chives and capers, cream cheese on a blini with dill oil and lemon. Truly a finger food for those that love the finer things that life has to offer.
For the vegetarians in attendance, cucumber with spreadable cheese with spinach and herbs on a toast was a must try for the evening. This dish was a true example that just because something is vegetarian doesn't mean it can't be enjoyed by everyone.
For the vegan attendees present, the chief offered falafel cups with creamy hummus with pickled onions, radish and herbs. As the world becomes more and more health concious, vegan dishes have become more and more refined, leading to delectable dishes that just so happen to be vegan.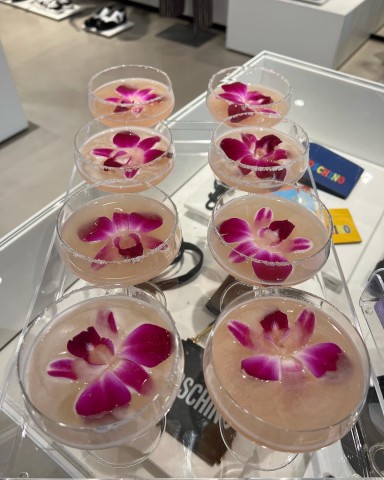 And finally, gouda with caramelized pears, onions, bacon, thyme on a sliced baguette for those with a love of cheese. You can never go wrong with cheese.
For catering events with elegant and sophisticated finger bites and delectable and decadent dessert dishes, you can contact Magnia team at [email protected] for a quote.
CONTACT:
To learn more about Mangia, their small party catering near you, or to schedule an interview for an article, please contact us.
Website: https://mangia.nyc/
Email: [email protected]
Address: Mangia NYC Address: 50 W 57th St, New York, NY 10019
Social Media:
https://www.instagram.com/mangia_nyc_official/
https://twitter.com/Mangia_NYC
https://www.facebook.com/MangiaNYC
https://www.pinterest.com/mangianyc/
Media Contact
Company Name: Mangia
Email: Send Email
Country: United States
Website: https://mangia.nyc/