Utah Artist Ni9htL!fe Hits The iTunes Chart For "Typhoon"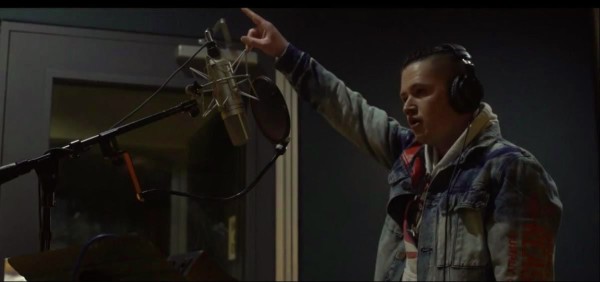 The west coast is an area known for its huge contribution to hip hop. California has become somewhat of the "godfather" for rap music. However, the state of Utah is growing quickly in the hip hop community. One of the artists making real noise in Utah is Kni9htl!fe. Born James Stuart Knight, Kni9htl!fe is a singer, songwriter, record producer & rapper. Kni9ht was born in Layton, Utah in 1993 to Sherri Jo Holmes and Ralph Stuart Knight. At the age of 7, Kni9ht was taken from his family and placed into foster care.
Kni9ht was moved through multiple different foster homes, then something happened. At the age of nine, Kni9ht's therapist explained that young Kni9ht needed an outlet for his emotions and she suggested poetry. Shortly after this, Kni9ht moved to Layton, Utah, with two loving foster parents; Don and Wendy Hayes.
It was with Don and Wendy where Kni9ht thrived. After years of learning how to express through poetry, Kni9ht decided to use his creative skills to do other things. At the age of 16 Kni9ht began producing beats in his high school library. After two years of focusing on production, Kni9ht had gained a lot of attention for creating unique beats. Instead of selling the most sought after productions, Kni9ht instead recorded his first ever song "Help Out".
This song gained Kni9ht thousands of streams on MySpace in the first hours of it's release. This earned Kni9ht a recording contract with Kim K Jones and Pride Music Management. Kni9ht went on to record a demo with Midnight Record Productions with Kent Rigby, the recording arts Director for The Utah Arts Alliance in Salt Lake City.
Unfortunately, life threw another curveball at Kni9ht. Kni9ht did two years in the Utah state prison where Kni9ht perfected his craft even more. Upon release, Kni9ht went straight from prison to the legendary Counterpoint Studios. It was there where Kni9ht recorded the debut single "Typhoon" with Joseph Hernandez, the famed audio engineer for Utahs Fox 13 news. While still on parole Kni9htl!fe made his highest accomplishment with his music thus far.
The hit single "Typhoon" went on to peak at number one in South Africa on the iTunes Hip Hop Charts and it charted 32 overall (all genres). Kni9ht is truly an example of what staying dedicated can do for you, he went from jail bars to the ITunes Charts in less than a year! It is clear that Kni9htl!fe has a message for the world and will stop at nothing to get it out!
Media Contact
Company Name: Ondummy
Contact Person: Kni9htl!fe
Email: Send Email
City: Dallas
State: TX
Country: United States
Website: https://ondummy.com/