Acilect Ltd. Launches Tasktru, An Innovative platform designed to manage personal and business needs
tasktru offers an easy-to-use and cost-effective solutions for personal and business management. The company is releasing multiple features that make users' lives easier and their businesses more efficient.
Acilect Ltd, a UK software development company, has announced the launch of its innovative cloud-based platform tasktru. The platform is an effective business and personal management tool. The App was developed to make life easier, safer and more convenient. tasktru offers a wide range of features for individuals and businesses, increasing the quality of life and enhancing profitability through lifestyle and business management. Its intuitive features and user-friendly dashboard are well suited for users who are seeking a simplified all-in-one application to manage their lifestyle needs and facilitate maximum productivity and convenience. Similarly, businesses can use it to digitize their products and services and engage customers more effectively.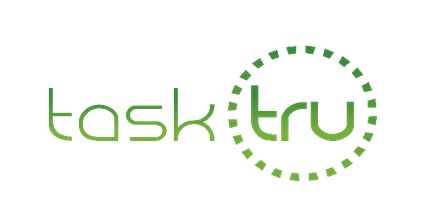 As the company Director stated, "We saw a need within the market for one App that would combine lifestyle and business management efficiency into one centralized platform, eliminating the need to download burdensome singular Apps to meet a variety of needs." With tasktru you no longer need to download and run multiple Apps on your smartphone. By registering on the App's official website, play store, or app store, you are able to access its features.
With different tiers of membership based on unique needs for personal or business purposes, tasktru is easy to navigate and simple to use. Personal responsibilities and business management functions can be effectively managed from any smartphone in a few simple clicks, with intuitive features that require no extensive training.
tasktru's platform is poised to revolutionize the industry as it offers seamless digital solutions that offer a convenient user experience while meeting both personal and business management needs in one place. Among its many integrated features are solutions to facilitate safer communities, simplified service engagement, home needs management, education, life style management, business productivity and much more.
While personal users can effectively manage their lifestyle interests, shopping needs, and personal care needs with ease, businesses can manage employees and suppliers, automate tasks, and access essential reports that offer data-driven insights.
More than just an App, this platform is designed as a flexible and scalable solution to drive growth, productivity, and profitability.
Please check the tasktru video commercial here: https://www.youtube.com/watch?v=gSFlRj-V3a4.
About tasktru
tasktru is a cloud-based personal and business management platform developed by Acilect Ltd. tasktru's integrated App helps users to manage their daily activities and enhance their business management easily. In addition, tasktru is available for iOS and Android and is suitable for individual or business owners (commercial/non-commercial).
For more information about tasktru and exciting new features, please visit www.tasktru.com.
Contact:
Acilect Ltd.
71-75 Shelton Street, London, WC2H 9JQ.
Media Contact
Company Name: Acilect Ltd.
Email: Send Email
Address:71-75 Shelton Street
City: London
Country: United Kingdom
Website: www.tasktru.com