Peanut Allergy Market Is Expected To Grow During The Forecast Period (2019-2032), DelveInsight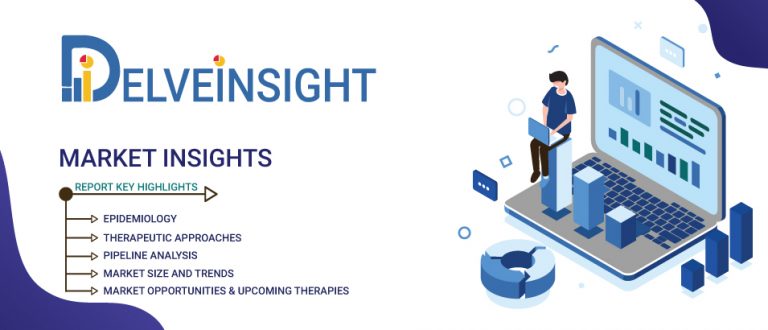 DelveInsight's Peanut Allergy Market Insights report provides a thorough understanding of current treatment practices, emerging drugs, Peanut Allergy market share of the individual therapies, current and forecasted Peanut Allergy market size from 2018 to 2030 segmented into 7MM (the USA, EU5 (the UK, Italy, Spain, France, and Germany), and Japan).
Peanut Allergy Overview
Food allergies affect between 4% and 8% of children and between 1% and 2% of adults. They occur most often in young children and individuals with a personal or family history of other atopic diseases. Eight foods are responsible for more than 90% of food allergies: cow's milk, eggs, soy, wheat, peanuts, tree nuts (walnuts, hazelnuts, almonds, cashews, pecans, and pistachios), fish, and shellfish.
Some of the key highlights of the Peanut Allergy market report
According to DelveInsight's analysis, Peanut Allergy is more prominent in males in comparison to females.
The prevalence of peanut allergy increased significantly from 0.4% to 1.4% and estimates of tree nut allergy prevalence increased from 0.2% to 1.1%.11 Similar trends have been reported from the UK.
Peanut and tree nut allergy is most common in infants and younger children, but may appear for the first time in adults and is long lasting.
Around 20% of cases resolve, and while severity may occasionally lessen with age, around 20% of cases can become worse with time.
Peanut allergy market companies are included like Nestle Health Sciences, DBV Technologies, Regeneron/Sanofi, Camallergy, Vedanta Biosciences, Alladapt Immunotherapeutics, InnoUp Farma, COUR Pharmaceuticals, Novartis/Genentech, and many others.
Peanut allergy therapies are included like Palforzia, Viaskin Peanut, Omalizumab, HAL-MPE1, Intranasal Immunotherapy, and many others.
Download sample report- https://www.delveinsight.com/sample-request/peanut-allergy-market
Peanut Allergy Symptoms include-
Peanut Allergy symptoms may be mild or may manifest as a severe anaphylactic reaction like urticaria – a red, blotchy, and intensely itchy skin rash commonly referred to as hives. In addition, symptoms include swelling (angioedema) of the face, eyelids, lips, tongue, roof of the mouth, or throat; abdominal cramps, diarrhea, nausea, vomiting; and runny and itchy nose.
Peanut Allergy Diagnosis
Peanut allergy diagnosis relies on patient history and physical exam. The type/amount of food ingested, onset/duration of symptoms, and relieving factors are key in making an accurate diagnosis. A history of eczema is important as it is a significant risk factor for peanut sensitization. Skin testing is the preferred testing method in those patients with a history compatible with food allergies.
Peanut Allergy Treatment
The Peanut Allergy market dynamics are anticipated to change in the coming years owing to the expected launch of emerging therapies such as DBV Technologies' Viaskin Peanut, Genentech's Omalizumab among others. The launch of various multiple-stage pipeline products will significantly revolutionize the Peanut allergy market dynamics shortly. The emerging drug analysis along with their detailed profiling is done by the DelveInsight.
Peanut Allergy Market Report Scope
The report covers the descriptive overview of Peanut Allergy, explaining its causes, signs and symptoms, pathophysiology, and currently available therapies
Comprehensive insight has been provided into the Peanut Allergy epidemiology and treatment in the 7MM
Additionally, an all-inclusive account of both the current and emerging therapies for Peanut Allergy is provided, along with the assessment of new therapies which will impact the current treatment landscape.
A detailed review of the Peanut Allergy market; historical and forecasted, is included in the report, covering drug outreach in the 7MM
The report provides an edge while developing business strategies by understanding trends shaping and driving the global Peanut Allergy market
Peanut Allergy Market Companies
Nestle Health Sciences
DBV Technologies
Regeneron/Sanofi
Camallergy
Vedanta Biosciences
Alladapt Immunotherapeutics
InnoUp Farma
COUR Pharmaceuticals
Novartis/Genentech
And many others
Learn More about Key Players working in the domain @ https://www.delveinsight.com/sample-request/peanut-allergy-market
Peanut Allergy Therapies
Palforzia,
Viaskin Peanut,
Omalizumab,
HAL-MPE1,
Intranasal Immunotherapy,
And many others.
Get detailed information about the therapies @ https://www.delveinsight.com/sample-request/peanut-allergy-market
About Us
DelveInsight is a Business Consulting and Market research company, providing expert business solutions for life science vertical and offering quintessential advisory services in the areas of R&D, Strategy Formulation, Operations, Competitive Intelligence, Competitive Landscaping, and Mergers & Acquisitions.
Media Contact
Company Name: DelveInsight
Contact Person: Yash
Email: Send Email
Phone: +919650213330
City: Albany
State: New York
Country: United States
Website: https://www.delveinsight.com/