Hangzhou Asian Games highlights IP protection
The Organizing Committee of the 19th Asian Games Hangzhou 2022 published the results it has achieved in protecting intellectual property on April 26 to welcome the 22nd World Intellectual Property Day.
"The protection of IP rights for the Hangzhou Asian Games has always been an important task in organizing the event," said Mao Genhong, deputy secretary-general of the 19th Asian Games Organizing Committee and Hangzhou Municipal Government.
"Every year on April 26, the Hangzhou Asian Games Organizing Committee holds a series of activities for 'World Intellectual Property Day', demonstrating its determination and responsibility to protect the IP rights of the Games."
Mao said the organizing committee will further elaborate IP protection work by focusing on key areas such as internet infringement, TV relay, and hidden marketing.
A guidebook on protecting logos, emblems, mascots and other cultural symbols of the Games was published that same day, aiming to help the public standardize the use of the Asian Games cultural symbols and create a good environment for the protection of the Games.
The Hangzhou Asian Games Organizing Committee has investigated and dealt with 171 cases of alleged infringement of IP rights related to the Asian Games, of which 102 cases of IP rights infringement and hidden marketing cases have been properly dealt with.
The day also saw the announcement and exhibition of a wide range of comics collected by the organizing committee since last year on promoting the IP protection of the Asian Games.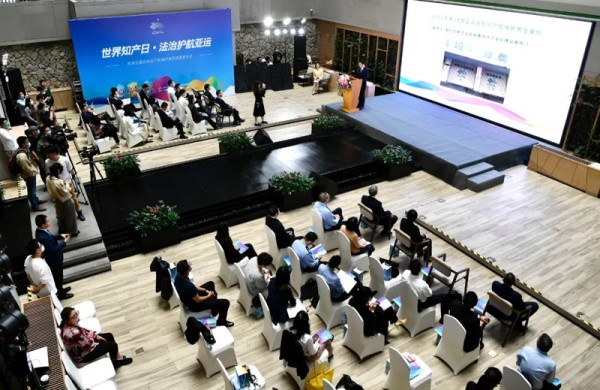 Media Contact
Company Name: The Information Office of Hangzhou Municipal Government
Contact Person: Cai Jingwen
Email: Send Email
Phone: 0510-68559077
Country: China
Website: http://www.ehangzhou.gov.cn/