Made In Clothing Inc Is Helping Customers Take Pride in Their Cities and Hometowns With Printed and Customized Apparels
The hip-hop community, street wear lovers and everyday people who love to represent where they are from have the chance to do so with Made in Clothing Inc
Clothing usually reflects the character and personality of an individual. It is an element that displays a person's taste and style. Clothes can also represent one's journey, triumphs and personal losses. Made in Clothing Inc, a clothing company, understands this need for personal expression and works tirelessly to incorporate these essential elements in an individual's dressing.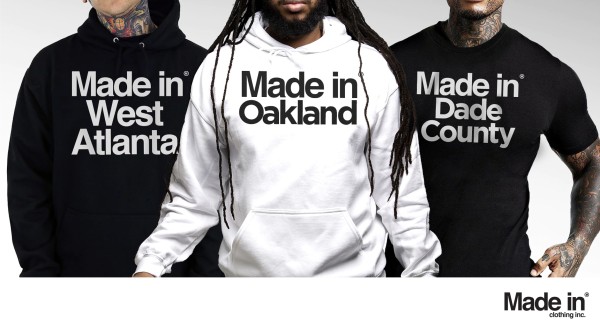 Made in Clothing Inc prints clothing using a simple minimalist design but with a bold element-look that adequately represents where one was born, grew up, or just a location that marks a turning point in one's life. The company offers clients clothing options that are printed on high-quality t-shirts, hoodies and masks. The company is customer-driven as they prioritize customer service, as well as maintaining an excellent quality of tees and hoodies, with resultant positive feedback from customers.
The clothing brand allows clients to proudly display their hometown on the customized shirts. Customers can insert whatever borough, city, state, country or area code they desires that follows the company's name 'Made In" on them. For example, 'Made in Montreal', 'Made in the South Bronx', 'Made in Dade County' or better still, represented with an area code, 'Made in the 212'. Customers also have the opportunity to add their names or social media handles on the cuff of their sleeves for a more personal touch.
For more information, please visit www.madeinclothinginc.com
Instagram and Facebook: @madeinclothinginc
About Made in Clothing Inc.
Pablo Pichardo is the founder and owner of Made in Clothing Inc. The clothing company was established in 2021 and is based in Miramar Florida. All apparel is printed in-house to facilitate maximum quality control.
Media Contact
Company Name: Made in Clothing Inc.
Contact Person: Pablo Pichardo
Email: Send Email
Country: United States
Website: http://www.madeinclothinginc.com/