ADHDOutLoud Organizes Adult ADHD Q&A With Dr. Alice
Innovative online source for ADHD support, ADHDOutLoud, reels out plans for the upcoming Adult ADHD Q&A With Dr. Alice, a virtual event about ADHD and adulthood to be hosted by Dr. Alice Vo Edwards.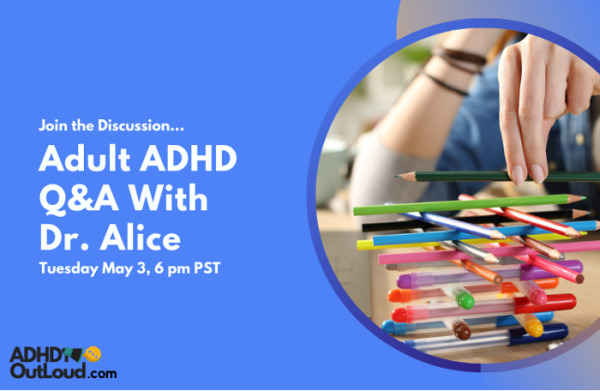 The ADHDOutLoud project, which officially kicked off on the 1st of April, following a launch party, continues to push for a change in the way the world addresses ADHD as the platform recently announced plans to host an online session about ADHD and adults. The event is called, Adult ADHD Q&A With Dr. Alice, the event will be hosted by expert ADHD coaching, Dr. Alice Vo Edwards, who will be offering the best ADHD online treatment as well as other related resources to help people suffering from the condition.
Adulthood can be sometimes frustrating, to say the least, due to the responsibilities that come with that phase of life. The stage combined with having to deal with conditions such as ADHD can be more tiring, especially without the required resources to ease the process. However, it is looking like there could be light at the end of the tunnel for adults suffering from ADHD as well as their loved ones with the launch of ADHDOutLoud and the upcoming Adult ADHD Q&A With Dr. Alice event.
The launch of the initiative is particularly timely, as the world continues to battle trying times due to a plethora of socio-economic issues that have led millions of people close to losing their sanity. The ADHD executive functioning coach and neurodiversity consultant will be taking on questions from participants. It will also give her an opportunity to touch on the ADHDOutLoud program and how the platform is working on ways to help adults with ADHD.
Adult ADHD Q&A With Dr. Alice will be held on Tuesday, May 3, 6 pm PST.
For further information about the online event and to support the cause for a better world, visit The CEO Within.
Media Contact
Company Name: The CEO Within
Contact Person: Dr. Alice Vo Edwards
Email: Send Email
State: Nevada
Country: United States
Website: http://www.theceowithin.me/