John Jay's Upcoming Album Rom-Com "Mender Man" Is A Big Win for Genuine Romance
The artist uses his original and creative ideas to tell stories about the subject of romance and relationship in a fun way that also teaches valuable lessons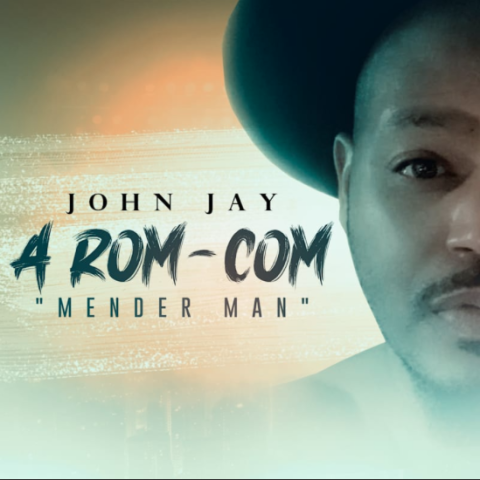 John Jay is happy to announce the upcoming release of his upcoming pop album titled Rom-Com "Mender Man". The album will be available on all social media and online digital music platforms from May 6, 2022.
This is the artist's third full length album and follow up to his highly successful 2020 R&B release, "Emergency Exit." Fans all over the world are already talking about the release on social media and forums after listening to its previews on music streaming sites.
What makes John Jay special is his deep belief in himself and his distinct approach to making music. Since the beginning of his career, he has invested his time creating music that people feel connected to. This is why anything that he does reaches farther than anyone can imagine.
Romance and relationship topics have always been a major issue that people like to discuss but dealing with real issues that affect people has always been a challenge. John Jay, through his music and this album, has found a creative approach to discussing romance topics in a fun and comfortable environment.
The Rom-Com "Mender Man" album includes songs like "Sam" which talks about domestic violence and getting out of toxic relationships. It's a song that gives people the confidence to make the right decision on time and save their health. Songs like "Say It Tell Me" & "Mender Man" celebrate love and healing from past toxic relationships, while "Alien" is all about drama and dealing with personal challenges and other issues. John Jay also found a way to entertain audiences with humor and comedy with the "Ha Ha, Them!" & "The Selfie Song" songs. With all of these features and collections listeners have different topics and subjects to explore which makes for an informative, intriguing, and engaging listening experience.
John has come a long way in his career as a gospel, pop, and R&B artist who likes to see people experience his music in exciting ways. In the last few years, he has performed at top musical events and toured with Grammy nominated artists. He has also been nominated for several awards.
As someone who grew up listening to different types of music, John wants the young people of this generation to have the same or even better feeling by listening to his music. That's why he incorporates drama, comedy, and fun into his new album, with practical lessons to learn to live a better life.
For more information, please visit http://www.4johnjay.com/.
Social Media
instagram.com/4johnjay
twitter.com/4johnjay
Facebook.com/4johnjay
Media Contact
Company Name: John Jay
Contact Person: William Flowers
Email: Send Email
Country: United States
Website: www.4JohnJay.com