Nicolas Cage Niece and Francis Ford Coppola Grandniece Natasha Coppola-Shalom Interviewed on KF Podcast about her Family and Role In upcoming Chrome The Series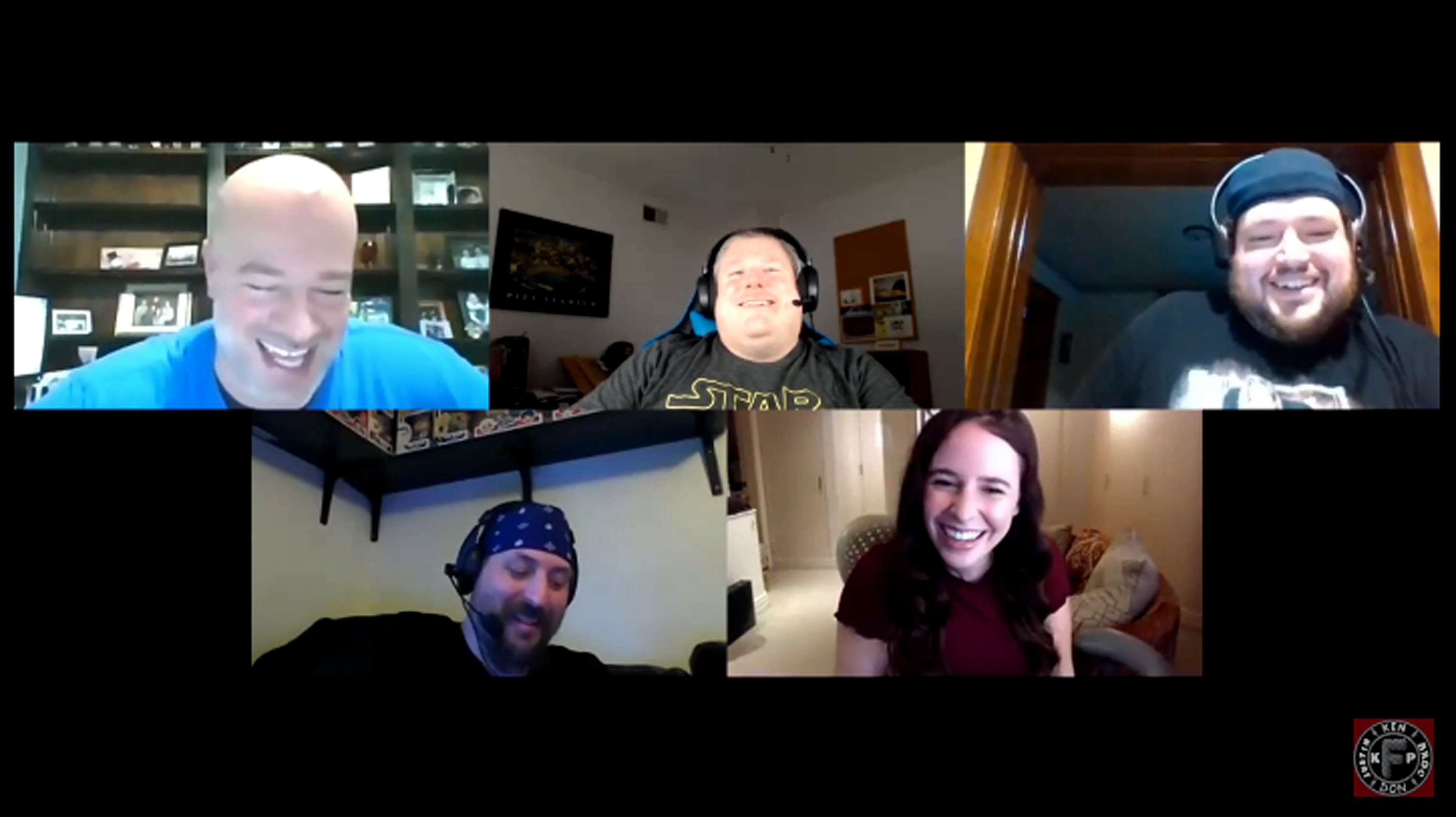 Natasha Coppola-Shalom being interviewed on the everything pop culture The KF Podcast about her role in the upcoming mini series Chrome: The Series debuting Saturday May 30, 2020, life during the pandemic and everything Coppola.
The charming actress Natasha Coppola-Shalom, grandniece of Francis Ford Coppola talks candidly about her career, her role in the hyper action female superhero mini series Chrome: the Series, her uncle Nicolas Cage's role in the upcoming Tiger King drama and what it's like being in the Coppola family in a new KF podcast.
In a rare candid sit-down Francis Ford Coppola's grandniece Natasha Coppola-Shalom talks with the awesome pop culture fantastic four at The KF Podcast about Chrome: The Series, her Hollywood Royalty family, working with Timothy Hines and making it as an actress on her own.
Natasha Coppola-Shalom is Nicolas Cage's niece. Her father Marc Coppola is an actor and popular DJ working for KGB-FM in San Diego, California and WAXQ and WLTW in New York City and featured on iHeart radio. She is the grandniece of Francis Ford Coppola and Sophia Coppola's cousin. And yet Natasha is humbly forging her star on her own combining her fabulous talent with great training, amazing focus and a winning attitude.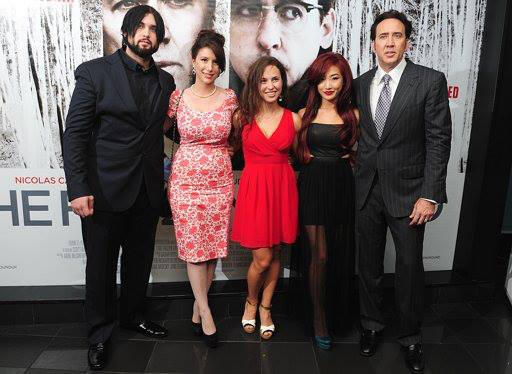 Picture: Natasha Coppola-Shalom (c) at the red carpet premiere of The Frozen Ground with her uncle Nicolas Cage, Courtesy LionsGate Worldwide Theatrical
In the often funny, sensitive and in-depth 43 minute interview Natasha Coppola-Shalom on the KF podcast reveals details about her role in the dystopian female superhero movie Chrome: The Series which begins streaming Saturday May 30. Natasha also shares about her career, working with director Timothy Hines (War of The Worlds The True Story, 10 Days in a Madhouse), her favorite roles and influences, life since the pandemic, her world in the Coppola family, her uncle Nicholas Cage and his upcoming role in The Tiger King dramatization.
She reveals what life is like growing up a Coppola and how important her family is to her, even over career. Natasha reveals that besides Francis Ford Coppola being the genius that everyone knows, that he is also a very kind and generous man. She tells how she was cast in Timothy Hines' upcoming movie Charlie Boy who co-stars Academy Award nominee Burt Young and how she and director Hines had an instant synergy which led to her casting in Chrome: The Series.

Above: Charming and graceful actress Natasha Coppola-Shalom gives rare candid interview about Chrome: The Series, her soaring career and the insider's perspective growing up with Nicolas Cage as her uncle.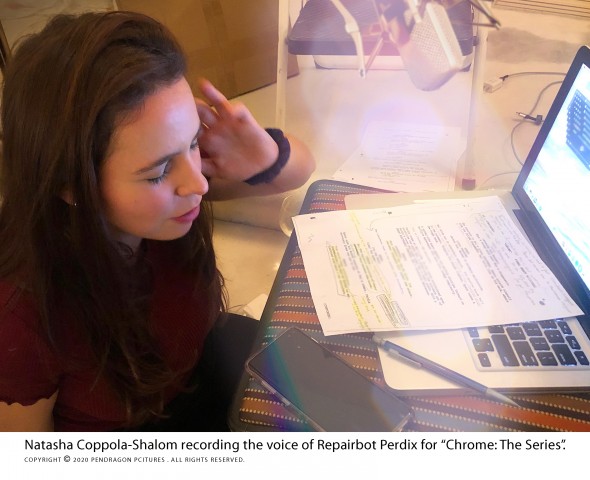 Natasha Coppola-Shalom recording the voice of the repairbot Perdix in Chrome: The Series debuting on Amazon Prime Video and Apple TV+ on May 30, 2020.
Natasha brings a multi-faceted performance in co-starring role as the repair robot, Perdix, in Timothy Hines' Chrome The Series. Chrome: the Series is coming to Amazon Prime Video and a host of major platforms on May 30, 2020!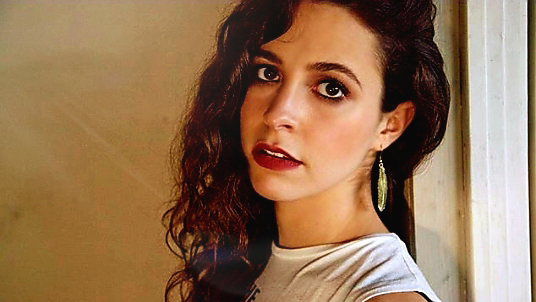 "Storytelling artistry is a collaboration. That's why I'm so excited for Chrome: The Series with Natasha. It's a producer's dream to find an actor with such adept qualities," said producer Susan Goforth about working with Natasha Coppola-Shalom.
Chrome is an escapist hyper action fantasy adventure story about a robot slave who joins forces with a robot underground of fugitive robots to defy their cruel masters to right the injustices of the world.
Ken, Justin, Broc and Don of The KF Podcast interview Natasha Coppola-Shalom here:
Video Link: https://www.youtube.com/embed/dijL1mr-iUA
Media Contact
Company Name: Pendragon Pictures
Contact Person: Susan Goforth
Email: Send Email
Phone: 1+ 310-480-0837
City: Los Angeles
State: CA
Country: United States
Website: www.pendragonpictures.com