Ticket Flipping Is Back As Live Music Concerts Reemerge Stronger
Las Vegas, Nevada – June 28, 2022 – TicketFlipping.net has re-emerged and they are back in business. As you know the concert industry took a huge nosedive doing the covid pandemic. Many live music companies, shows, and websites were hit hard. TicketFlipping.net shut down its website in October 2020 during the heart of the pandemic. But those times are behind us. TicketFlipping.net is back and ready to teach potential ticket flippers how to make extra income using Ticketmaster and Stubhub.
TicketFlipping.net has an excellent online community and experienced ticket flippers to show you all the skills you need to buy and sell concert/sports tickets online. This is the best time to make money in the concert industry. According to musicbiz.org the live concert industry's total revenue will reach $31 billion in four years. Ticket sales will make up $24 billion of that total. So this is the best time to join TicketFlipping.net online community. Ticket Flipping is a great way to earn extra income at home on your cell phone.
TicketFlipping.net provides:
• 24/7 Access to our community full of ticket flippers
• Daily presale passcodes to the hottest concerts.
• Instant access to our premium video lesson library
• Easy step-by-step training videos – complete training
• Learn our secret strategies to make money selling event tickets online
• Tips on hot tickets before the general public sales.
• Support and advice from experienced ticket sellers
And much more…
Quality Logo Products reports: Now that COVID-19 crisis is behind us, you best believe concerts and music festivals will be alive and well. People will want an outlet from all the stress and isolation they've felt these last 2 years, and music is the perfect opportunity to dance, sing, and feel a calming sense of release.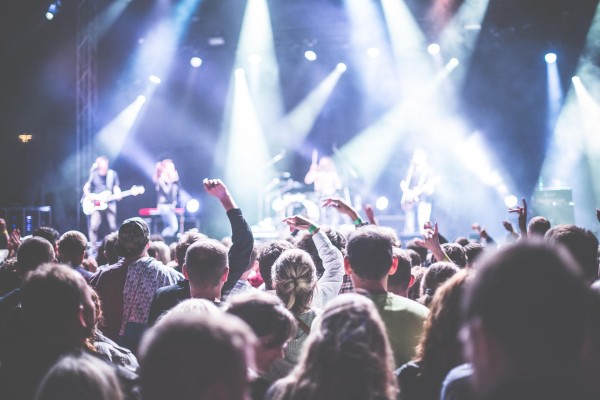 Here are some reasons why concerts are returning strong:
• Over half the population likes to see music live
• Touring is a billion-dollar industry
• Millennials love music festivals and will keep on attending them
• Streaming will change the way we see concerts
• People work in the music industry and need jobs
• Merch is going to be more popular than ever
Individuals who are interested in learning how to become a Ticket Flipper can do so at TICKETFLIPPING.NET
Media Contact
Company Name: Ticket Flipping
Contact Person: Kyla Mitchell
Email: Send Email
Phone: 702-980-2012
State: Nevada
Country: United States
Website: https://ticketflipping.net