Learning beyond borders: A Ling Scholarship
As an advocate for language studies and on-the-go education, the Ling App is pleased to officially announce its new scholarship program!
Launched in 2017, Ling is a language learning app designed to make learning a new language as fun and easy as possible. Offering comprehensive courses in over 60 languages, ranging all the way from Spanish to Serbian, learners are highly likely to find the language they want to learn, especially if it's a smaller language.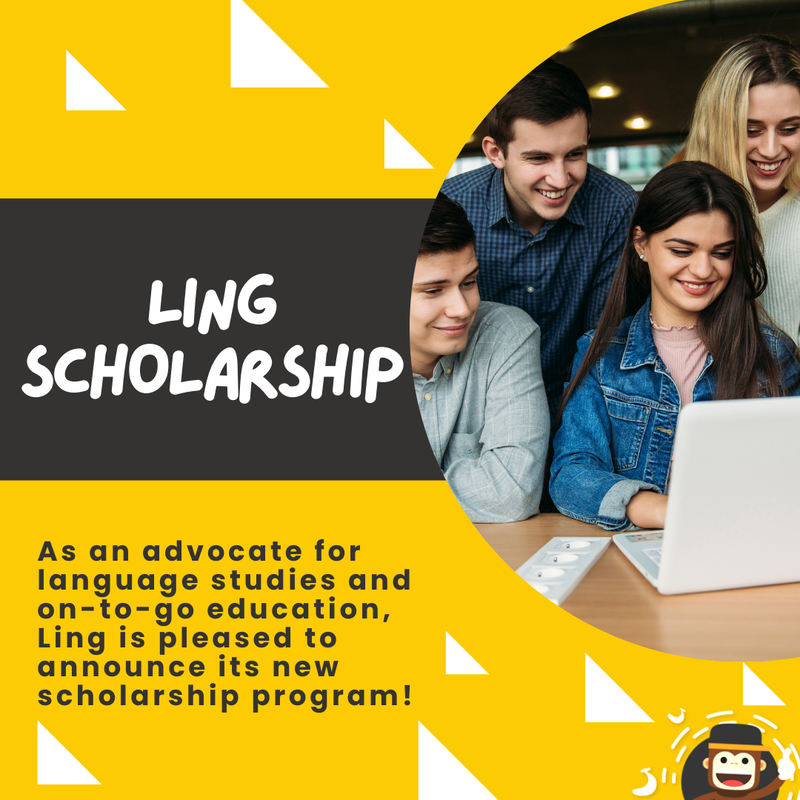 "We want our app to give users the opportunity to get closer to one another and to form relationships. Not just relationships, but relationships that are meaningful. By focusing on smaller languages, we hope we're giving people the chance to connect with people they might otherwise not have gotten the chance to," says co-founder Simon Bacher.
But, what started as a language app has now become so much more.
"Ling is a language app, but we also want people to know that we're constantly adding new programs and looking for potential partnerships. We also release special campaigns every couple of months, most recently our Ukrainian campaign. There's a lot happening at Ling now, but we're excited for it," Bacher says.
Ling's newest program, "Learning Beyond Borders: A Ling Scholarship" is geared towards rising sophomores and above planning on studying abroad. The scholarship values range from $500 to $1000 per semester for the respective first and second-place winners. But, that's not all. Winners can also expect to receive free lifetime access to Ling's language courses, as well as have their personal statements posted on Ling's scholarship page.
For students planning on studying abroad, all they have to do is fill out a simple application form linked on Ling's scholarship page, upload the required documents, complete the personal statement (2 different options available), submit the application, and wait for a response! Yes, it's that easy!
"At Ling, we're always looking for new ways to extend our reach and to make learning easier. As a mobile application, Ling enables its users to learn anytime, anywhere. But, in this case, we want people to know that hands-on learning is equally important and that everyone should be able to have access to these kinds of invaluable education opportunities," says Bacher.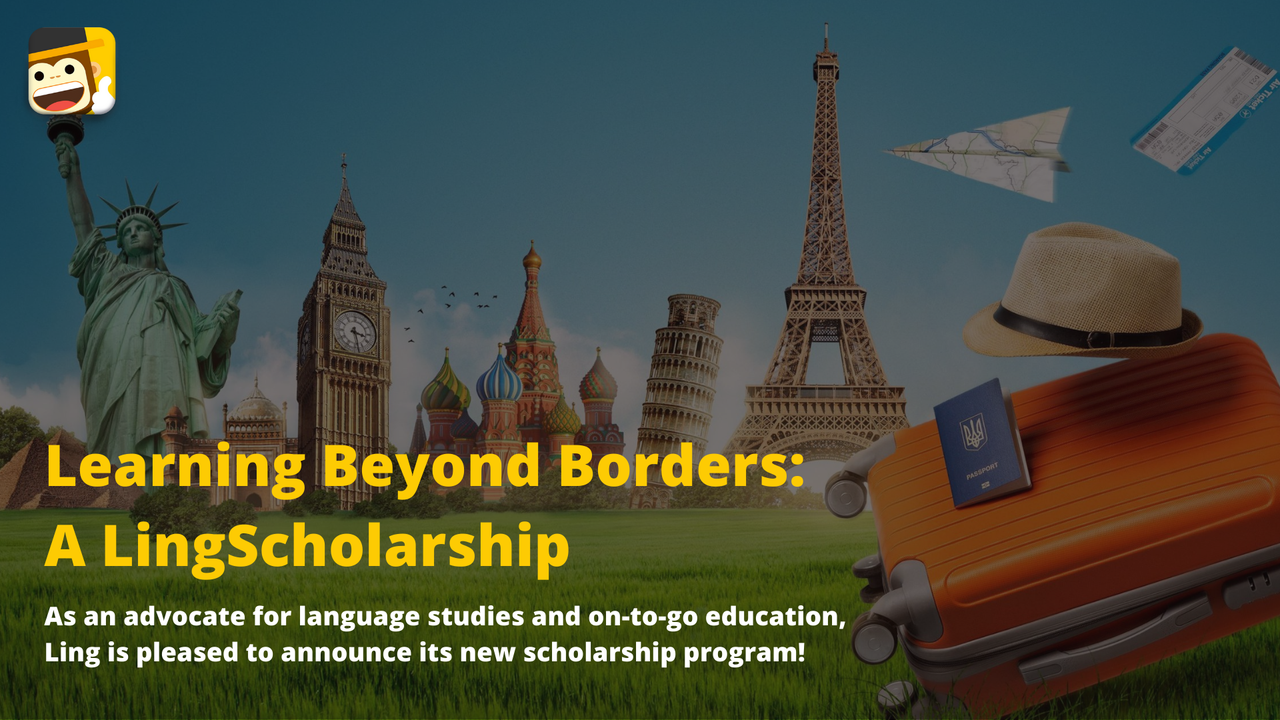 For anyone interested in learning more, please visit https://ling-app.com/scholarship/
For any questions, please feel free to send an email to ​[email protected]
Media Contact
Company Name: Ling-App
Contact Person: Tanawat Promwimanrat
Email: Send Email
Phone: +6665-242-3826
Country: Thailand
Website: www.ling-app.com/