SleepHoHo Launches Smart Sleep Robot on Kickstarter
Intelligent sleep sidekick helps users to sleep better and wake up pleasantly and timely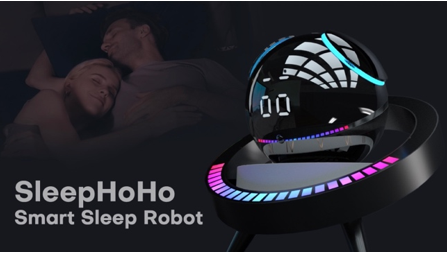 SleepHoHo Smart Sleep Robot is being launched today on Kickstarter at https://www.kickstarter.com/projects/75168001/sleephoho-smart-sleep-robot?ref=7f6en9 as the ultimate intelligent sleeping aid.
Responding to the common problem that people increasingly struggle with of having short sleep patterns and sleep disorders, this device has been developed with extensive research.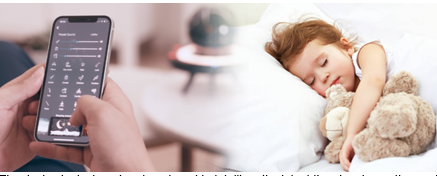 The device is designed and equipped to intelligently detect the sleeping patterns of users. It also monitors the room environment and identifies possible barriers to a perfect sleeping experience. Smart Sleep Robot then activates its many resources to tackle problems that may be affecting the quality of sleep that the user is getting.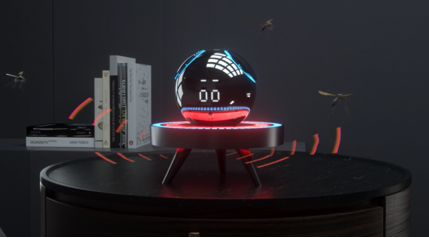 The device may activate an ultrasound mosquito repellent if there are mosquitoes, as well as an ultrasound diffuser of aromatherapy. However, even waking up is a carefully planned moment by the device.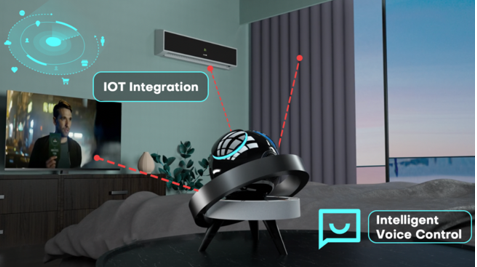 By using certain specific soothing sounds from a large library that the user can choose from or customize, Smart Sleep Robot is equipped to help the user smoothly fall asleep and to pleasantly wake up. The device also integrates with IOT and intelligent devices that the user may have at home, and it receives and projects voice commands accordingly.
Along with aromas and sounds, the device also features a rich universe of lights to accomplish the same goals. When the user is sleeping, it releases a 590-750mm Nano orange red light that is similar to the one NASA astronauts use as their sleeping light. This will increase melatonin and will help users to gradually fall asleep. When the user is waking up, it simulates the sunrise light, leading the user's body to decrease melatonin and speed up metabolism until the user wakes up naturally.
The SleepHoHo Smart Sleep Robot campaign on Kickstarter at https://www.kickstarter.com/projects/75168001/sleephoho-smart-sleep-robot?ref=7f6en9 is seeking to raise $XXX,000 to fund the large-scale production of the robot which will be offered early and for a special price to the backers who support the campaign.
About SLEEPHOHO
ZE VIEA-TECH LIMITED is the company behind the SLEEPHOHO brand, comprised of a product development team with more than 15 years of experience in product design, PCB design, hardware, and software development to production. Our solutions have been widely used in smart home, smart hotel, smart real estate, smart security, baby monitoring, elderly care, hospital management and other industries. Our mission is to become a respected technology sleep brand leader, so that people around the world can have a better sleep.
Media Contact
Company Name: SleepHoHo | ZE VIEA-TECH LIMITED
Contact Person: Media Relations
Email: Send Email
Phone: 852-29014276
Country: HongKong
Website: https://www.kickstarter.com/projects/75168001/sleephoho-smart-sleep-robot?ref=7f6en9