From Ride Sharing to Food Sharing: Taxiville Stephenville's Taxi lends support to local food banks during the COVID-19 pandemic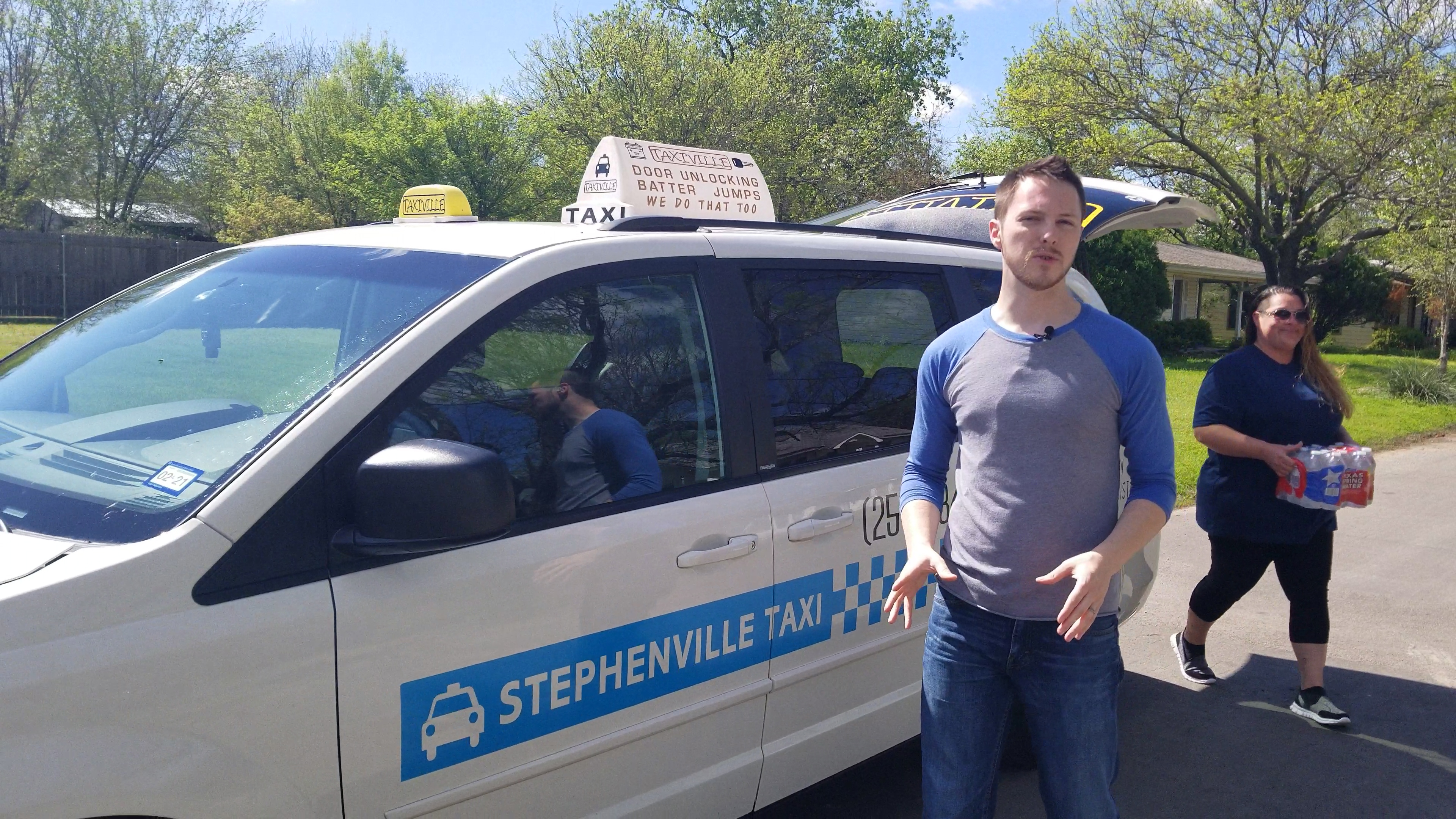 Taxiville, a transportation service in Stephenville, is pleased to announce their support for local food banks in Stephenville. Taxiville has been able to transform its vehicles to volunteer with a bunch of the local food banks in the Texas area. Food banks change lives and help uplift communities by reducing hunger and malnutrition.
Taxiville is a family run independent business founded in the Summer of 2017. They are based out of Stephenville, TX, and pride themselves on providing safe and affordable transportation services to the people of Stephenville and the surrounding areas. Taxiville is not just an app-based platform for ride-hailing and on-demand services; users can also book their ride by providing location details, passenger details, and more. It offers features like real-time tracking, door-step service, and more. Taxiville also provides services like airport transfers, food delivery, and more.
Every community in the US experiences hunger. One in nine Americans or 37.2 million people are food-insecure, meaning that they don't know where their next meal will come from. Over 11 million of those are children, and 7 million are seniors. According to a report by Feeding America, 67% of its clients face the difficult decision of choosing between food and transportation. The lack of transport is a significant factor that prevents people from accessing the food they need. Taxiville is aware it's a challenging time for everyone at the moment as the coronavirus pandemic unfolds, so it will help by providing free food deliveries from the local food pantries in Stephenvilleduring the Covid-19 crisis.
Taxiville will make use of the power of its platform to help increase food access to underserved people, where people with limited financial resources may not be able to access food through traditional grocery stores or food panties. This allows Taxiville to provide rescued food and grocery products – including meat, produce, and baked goods – to people more quickly and flexibly.
"At Taxiville, we believe we ignite opportunity by setting the world in motion. Our platform means we're uniquely placed to use our technology, logistics, and teams to make a positive difference in people's lives," said Taezer Thompson, the owner of Taxiville. "Giving back to the community has always been a priority at Taxiville. By sharing our technology, volunteering our time, and collaborating with great nonprofit partners, we are using the power of Taxiville's platform to help make people's lives better in the cities and communities we serve," he added.
Taxiville is a local business that is competitive in the passenger transportation industry. The services they offer are far bigger than the rideshare industry. They make use of a phone number and an app to provide passenger transportation, a limousine service as well as food deliveries and roadside assistance. Taxiville can accept cash and card, and the mobile app is available for both Android and iOS devices.
Taxiville can be followed on Facebook, Instagram, and YouTube. For more information about Taxiville's services, visit www.taxivilletx.com.
Video Link: https://www.youtube.com/embed/4spnDf-8p4s
Media Contact
Company Name: Taxiville
Contact Person: Taezer Thompson
Email: Send Email
State: Texas
Country: United States
Website: Taxivilletx.com