Hire Ukranian Developers Announces The Opening Of A New Office In Kyiv, Ukraine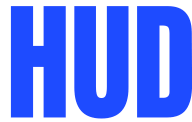 We have the vision to be a model outsourcing company that promotes public and private sector-led economy and software development in Ukraine and across the globe.
The Ukraine Based Company That Is Committed To Providing Solutions To Software Developers Recruitment By Providing An Outlet For Local And International Software Developers To Be Known And Heard.
Lyiv, Ukraine – 27th May, 2020 – Hire Ukrainian Developers, a company located at the heart of Lyiv in Ukraine and specializes in the development of software and also provides human resource services to foreign customers by giving them easy access to software engineers, developers, QA specialists, project managers, and DevOps specialists, proudly announces the opening of a new office in the Kyiv, the capital state of Ukraine. The new office is expected to start full operation by July, 2020.
The reason for the opening of the new office is borne out of the company's desire to expand and extend its expertise which will give more opportunities to companies in US and EU to enjoy more of its services which include helping companies to hire a dedicated software development team, start their research and development centers, Salesforce consulting & development which is to help businesses achieve the maximum value with good Salesforce portfolio. The company has the much needed industry knowledge, technical expertise, and all of the delivery capabilities.
Hire Ukrainian Developers is proving to be one of the best in Ukraine, a country that is blessed with lots of quality IT resources in many software development technologies and business domains by blending innovations and creativity with quality and affordability. The firm provides outstaffing services for the US and European companies that have the ambition to extend their expertise or build a near-shore dedicated development team. Hire Ukrainian performs all of the HR-relevant procedures such as CV screening and selection, skill-testing of specialists, conducting a simulated work scenario trial, and any other processes that may be required.
"At Hire Ukrainian Developers, we help companies build dedicated teams in Ukraine with tech specialists in web, mobile, and desktop technologies, UI/UX designers, DevOps engineers, QA engineers, business analysts, salesforce developers, and salesforce consultants", said the company's CEO Dmitriy Ogol while discussing the opening of the new office in Kyiv. "We have the vision to be a model outsourcing company that promotes public and private sector-led economy and software development in Ukraine and across the globe", he added.
ABOUT HIRE UKRAINIAN DEVELOPERS
Hire Ukrainian Developers is a company founded in 2007 as an outsourcing company by a team of three enthusiasts with headquarters in Lviv, Ukraine. The company started by focusing on outsourcing and pater switched to outstaffing model which helps the corporate organizations to widen their area of focus while seeking new employees across Ukraine.
During 13 years of operating on European and US markets helping the clients to staff their teams, the company is not only constantly adopting new technologies but also expands its operations by growing in a number of employees and the range of provided services. Its main aim is to make sure every company regardless of its size has equal access to talented and professional Ukrainian candidates in IT sectors including but not limited to software developers of all levels, QA engineers, project managers, administrators, and salesforce consultants.
For all these years, the company has developed a large base of candidates who can meet the outsourcing software development needs of all current and future clients and fully satisfy business necessities.
Media Contact
Company Name: Hire Ukrainian Developers
Contact Person: Dmitriy Ogol, CEO
Email: Send Email
Phone: +1 833 998 1222
Address:Boykivska str. 5B
City: Lviv, 79000
Country: Ukraine
Website: https://hireukrainiandevelopers.com/