Coronavirus threatens to plunge the global economy into its worst crisis since 2009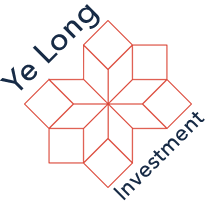 According to the Organization for Economic Cooperation and Development, the coronavirus is plunging the world economy into its worst downturn since the global financial crisis, with a warning that growth could be cut in half if the outbreak continues to spread.
The OECD has predicted GDP to grow by just 1.5% in 2020 if the coronavirus spreads widely throughout Asia, Europe, and North America. This is half the 2.9% growth rate the group projected for 2020 before the outbreak and severe enough to push Japan and Europe into recession.
Policymakers across the globe need to act as fast as possible to prevent such a scenario, the OECD said. The organization has also called for a coordinated global response to contain the outbreak, with a recommendation for governments to increase spending and central banks implement policies to help cushion the blow from the virus.
Even in the best-case scenario, which will be the peak of the epidemic in China and only mild outbreaks in other countries, the organization predicts that the global economy would grow only 2.4%. This somewhat optimistic forecast still falls short of the 3% recorded last year and will be the weakest level of growth since the global financial crisis in 2009.
"The virus risks giving a further blow to a global economy that was already weakened by trade and political tensions. Governments need to act immediately to contain the epidemic, support the health care system, protect people, shore up demand and provide a financial lifeline to households and businesses that are most affected," said OECD chief economist Laurence Boone.
Many of the biggest companies in the world have started to issue profit and sales warnings in recent weeks, which is a reflection of changes to consumer behavior that are causing a disruption even in markets with relatively few identified cases. Some businesses are also experiencing troubles keeping their factories open due to travel restrictions and supply chain problems.
For more business and financial news and the services offered by Ye Long Investment, please visit – https://yelonginvestment.com.
About Ye Long Investment
Ye Long Investment is an innovative professional financial services firm formed in September 2002. Headquartered in Hong Kong, the company specialises in holistic and individually tailored client-centred care for all of an individual's financial needs, enriching the business ventures and personal lives of all clients by appropriately positioning and protecting what they have today, planning for what they want in their future, and preparing the path by which they will reach their goals.
Media Contact
Company Name: Ye Long Investment
Contact Person: Mr. Paul Wilkins
Email: Send Email
Phone: +85258199857
Address:Nexxus Building, 41 Connaught Rd Central
Country: HongKong
Website: https://yelonginvestment.com