GFL Environmental Inc. announces the pricing of its initial public offering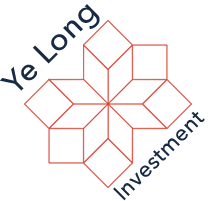 Leading North American waste management company, GFL Environmental Inc. prices US$2.2 Billion IPO and concurrent offering of tangible equity units
GFL Environmental Inc., popularly known as GFL, has announced the pricing of its initial public offering of 75,000,000 subordinate voting shares. This includes 1,638,158 subordinate voting shares to be sold by a selling shareholder at a price to the public of US$19.00 (or C$25.33) per share. This is in addition to its concurrent offering of 15,500,000 of its 6.00% tangible equity units ("Units") at US$50.00 (or C$66.67) per Unit.
In a similar vein, the company has granted the underwriters in the subordinate voting share offering a 30-day option to buy up to an additional 11,250,000 subordinate voting shares at the IPO price less underwriting discounts and commissions to cover over-allotments, if any. The waste management giant has also granted the underwriters in the Unit offering a 13-day option to purchase up to an additional 2,325,000 Units at the public offering price less underwriting discounts and commissions to cover over-allotments, if any, with the offerings expected to close on March 6, 2020.
GFL's subordinate voting shares are also expected to start trading on the NYSE and the Toronto Stock Exchange on an "if, as and when issued basis" on March 3, 2020, under the symbol "GFL." The Units are expected to commence trading on an "if, as and when issued" basis on the New York Stock Exchange on March 3, 2020, under the symbol "GFLU."
Each Unit will consist of a prepaid stock purchase contract and a senior amortizing note due March 15, 2023. Every quarter starting from June 15, 2020, GFL will pay equal quarterly cash installments of US$0.75 per amortizing note. This will constitute payment of interest and partial repayment of principal, and which cash payment in the aggregate per year will be equivalent to 6.00% per year with respect to each US$50 stated amount of Units.
The company is expected to receive approximately US$2,086.1 million from the offerings, after the deduction of underwriting discounts and commissions and estimated offering expenses payable by it.
For more business and financial news and the services offered by Ye Long Investment, please visit – https://yelonginvestment.com.
About Ye Long Investment
Ye Long Investment is an innovative professional financial services firm formed in September 2002. Headquartered in Hong Kong, the company specialises in holistic and individually tailored client-centred care for all of an individual's financial needs, enriching the business ventures and personal lives of all clients by appropriately positioning and protecting what they have today, planning for what they want in their future, and preparing the path by which they will reach their goals.
Media Contact
Company Name: Ye Long Investment
Contact Person: Mr. Paul Wilkins
Email: Send Email
Phone: +85258199857
Address:Nexxus Building, 41 Connaught Rd Central
Country: HongKong
Website: https://yelonginvestment.com