Mazi Khoshbin: The Success Story of an Entrepreneur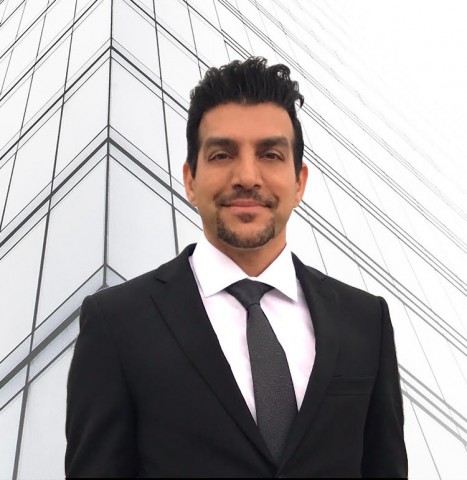 Mazi Khoshbin is a very interesting man. A holistic entrepreneur, I like to call it. After 20 years in real estate and now expanded into the finance side of commercial real estate he's passion is to help his clients meet their needs on financing, investments and at certain times international goods related to capital. He is a car enthusiast, loves health and fitness and traveling but most importantly he's a man who aims to get better every single day in all aspects of life.
In the late 1990s, Mazi Khoshbin earned his real estate license and worked several years in Orange County's residential marketplace before joining The Khoshbin Company, a family owned real estate company focused in commercial real estate investments here in Orange County.
To keep up with growth in his career, Mazi has had to continuously grow himself not only in the business sense, but in the mind as well. This has led to him being a huge believer in self discovery and personal growth through meditation, education and discipline.
"You're becoming a better entrepreneur, by becoming a better person," said Mr. Khoshbin, keeping your intentions pure and staying in line with your core values at all times.
He's respond to what is the first step to knowledge, love, freedom and peace was, knowing you don't know and becoming very familiar with your own weakness, shortcomings, impurities and putting ego aside and Confronting your faults, which is the most challenging part. Transformation is losing yourself to refind your true self.
His 26 years journey has made him overcome challenges in his life that would have stopped him without his devotion to personal growth. He describes this path, a journey close to Buddhism. An inward path consisting of learning and applying, meditating and practicing yoga for mind body and soul unity.
These are the practices he has found work for him best, because they put an emphasis on the mind, body, and soul which makes up of who you are as a whole. Everything is connected. When you workout you instantly work on your mental state and disciplining yourself and changing your vibration emotionally.
Once you experience love, harmony and peace internally, it's hard to ignore that there is much more to this body as we know it. You end up naturally and gradually tapping into your true identity and you present to the world who you truly are, Leading to world peace.
Media Contact
Company Name: The Khoshbin Company
Contact Person: Mazi Khoshbin
Email: Send Email
Phone: (949) 456-1188
Country: United States
Website: https://khoshbinco.com/