Dany Sanchez, CEO Believe Marketing Agency Upgrade His Offerings to Serve More Clients
Experienced marketing professional and founder of Believe Marketing Agency, Dany Sanchez, continues to upgrade his service offerings to meet the needs of clients
Dany Sanchez has grown to become a sought-after expert in the marketing industry, with the CEO of Believe Marketing Agency standing out for the quality of services offered. In a related development, the entrepreneur has again upped his game in line with the goal of helping clients reach their target audience and monetize their online presence.
The global digital marketing industry has practically exploded over the years, with businesses leveraging the inherent solutions to grow their brand. However, thousands of personal and even corporate brands struggle to harness the features and benefits of online marketing, which is where Dany has been particularly helpful in recent times.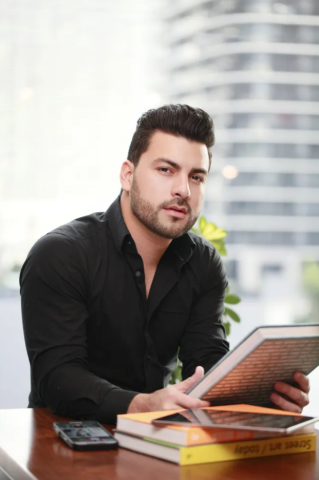 Dany offers top-notch, exclusive marketing content to his client, working with a team of highly experienced and well-trained professionals to help organizations highlight, position, and monetize their business in the digital age. He offers easy-to-follow online courses that are accessible anywhere in the world, sharing his wealth of knowledge gathered over twelve years of digital marketing experience. Clients enjoy the latest and proven strategies, secrets and skills of online marketing from one of the best minds in the industry. Dany Sanchez also offers online consulting, with personalized one-on-one sessions to design custom strategies to help clients achieve their specific needs as well as unlimited VIP access to all content, private chat, and the plethora of resources available via the Believe Marketing Agency community.
Over the years, Dany has worked with several top brands across industries, achieving amazing results in audiovisual productions, digital campaigns and positioning. He has also shown his prowess as an entrepreneur, leveraging the expreocme to help position over 100 brands through in the market through online marketing across the United States and Latin America at just 31. The digital strategist has also shared his knowledge with children, with his exceptional publication of the audio story "1 world 2.0" done in 2016 about the pros and cons of social networks, making him one of the most relevant "Marketers" in Latin America under 35.
As an entrepreneur, Daniel Sánchez has created several brands, including COPO teeth whitening launched in 2019, which ranked in the top 3% of brands created on Shopify in the same year in its first month.
In his facet as a creator and creative, he also makes audiovisual productions to inspire and excite more people to fulfill their dreams.
For further information about Dany Sanchez and his works, visit – www.danysanchez.com.
Media Contact
Company Name: Believe Marketing Agency
Contact Person: Dany Sanchez
Email: Send Email
Country: United States
Website: www.danysanchez.com