Desert Kids Dental New Found Centre Boosts Public Confidence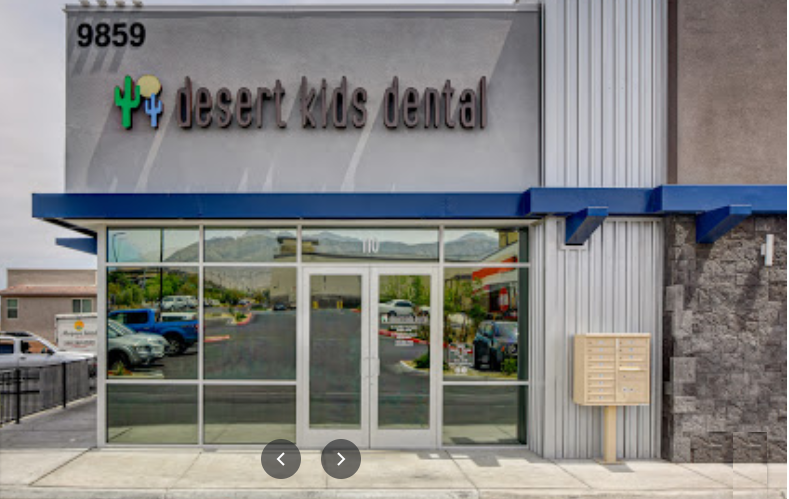 Desert Kids Dental has launched its services in Las Vegas to improve children's oral hygiene, comfort, and self-esteem. The move comes amid growing concerns about tooth decay in more than half of Nevada's school-age population, as reported by researchers. According to them, 65% of third graders have tooth decay, exceeding the national average. This emphasizes the clinic's role to protect smiles across the board.
Desert Kids Dental's team of friendly and compassionate clinicians, led by renowned LVpediatric dentist Dr. Sandra Thompson, combine the latest, cutting-edge technology and techniques to deliver advanced care in the most natural, fun and safe setting possible. This is particularly beneficial to children with dental anxiety. From the moment they arrive, the youngsters are surrounded by a colourful, playful environment that fosters calm.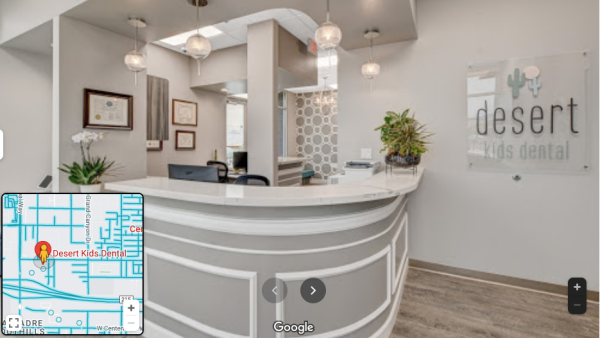 Included in the in-house amenities is a kid-friendly iPad station where children battle it out and ease up tension in preparation for their appointments. Parents are not left out as well. The clinic's rustic-chic guest lounge serves as the perfect sanctuary for relaxation. Dr. Sandra Thompson ensures a simple multi-step process that entails:
Getting to know the parent and the child, including the latter's oral health and medical records.
Cleaning and examining the patient's mouth, identifying any signs of oral infection and disease.
Recommending appropriate treatment to bring the child's oral health and hygiene up to snuff.
Teething-aged infants who have trouble eating, speaking, and nursing get the best care. In the case of lip frenulum and ankyloglossia, Desert Kids Dental offers reconstructive treatment using mild but precise laser therapy. Being an ABPD board-certified pediatric dentist in Las Vegas and mother of two, Dr. Sandra Thompson is well equipped to handle the unique challenges presented to parents and their babies.
The multi-board member understands and helps troubled tots and teenagers with their orthodontic needs, from proactive prevention to immediate emergency treatment. The dentist's gentle approach, combined with a soothing atmosphere, promotes a strong foundation for a lasting smile.
According to a spokesperson for Desert Kids Dental, "The best gift we can give a child is a healthy and beautiful smile. And when their oral needs are addressed early on, they will enjoy years of quality dental health and the confidence that comes with it. That is why we are passionate about what we do. Through it, we make a meaningful difference in the lives of the next generation."
Desert Kids Dental goes beyond restoring confidence. The dental centre gives back to the community by supporting noteworthy causes. One notable outreach partner is the Make-A-Wish® Southern Nevada. Through local fundraising and volunteerism, the clinic helps grant wishes to critically ill children.
About Desert Kids Dental
Desert Kids Dental is a pediatric dental home that provides high-quality family dentistry in a comforting and caring environment. Located in Las Vegas, the clinic offers a comprehensive range of restorative and preventive treatments to children and adults. The dental centre conveniently serves residents in Centennial Hills, Skye Canyon, and Providence. Their team of dentists, assistants, hygienists, and customer service representatives are available weekdays, from 8a.m. to 5p.m., except on Fridays, which are 8a.m. to 12p.m.
Media Contact
Company Name: Desert Kids Dental
Contact Person: Media Relations
Email: Send Email
Phone: 702-660-7099
Address:9859 W Deer Springs Way STE 110
City: Las Vegas
State: NV 89149
Country: United States
Website: https://www.desertkidsdental.com/contact