Ulrich Investment Consultants Acquires Washington-based Strategic Wealth Management Inc.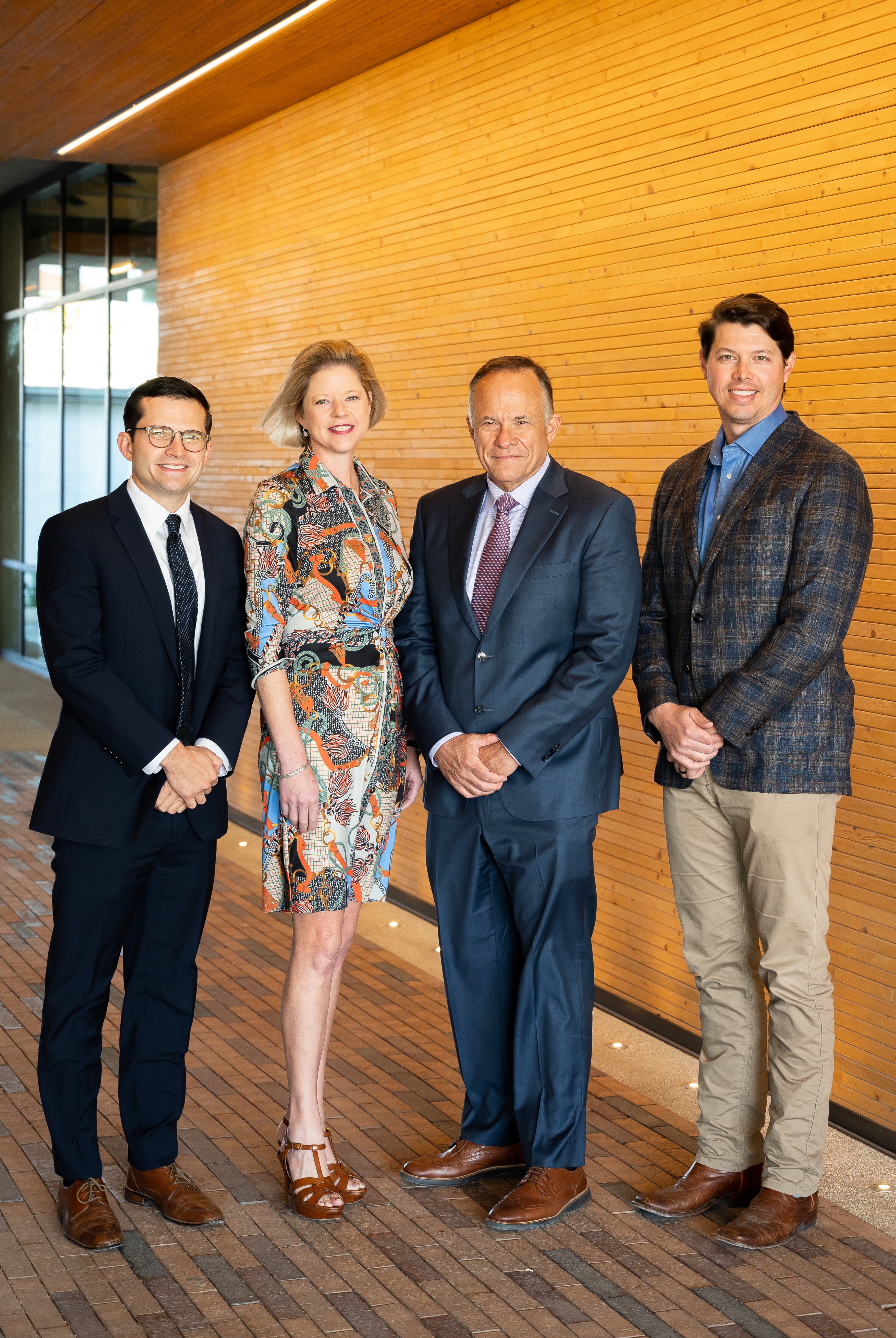 Ulrich Investment Consultants Leadership Team (from left to right): Matt J. Ulrich, Vice President & Senior Investment Analyst; Whitney E. Solcher, CFA®, Senior Consultant & CIO; John P. Ulrich, CFP®, President & CEO; Evan W. Gerald, CFP®,
Executive Vice President & Senior Advisor
Ulrich Investment Consultants acquires Strategic Wealth Management, an RIA firm that manages over $800 million in assets. Ulrich Investment Consultants manages nearly $2 billion in assets. The acquisition reinforces Ulrich Investment Consultants strategy of supporting the financial growth of Native American Tribes.
SAN ANTONIO – San Antonio's Ulrich Investment Consultants has completed another acquisition.
The RIA firm, which manages $1.8 billion has acquired Strategic Wealth Management Inc., an RIA managing $800m in Kirkland, WA. As part of the acquisition Ulrich will be gaining four employees from Strategic Wealth Management. Financial terms of the deal are not disclosed.
The announcement comes on the heels of an active 2021, which saw Ulrich open its local headquarters in mid-town San Antonio, in the newly-opened office building, The Soto, Texas' first mass timber development. The firm invited the local community to celebrate by hosting a grand opening event in March of this year.
The firm, which also has offices in Albuquerque, NM and Spokane, WA, specializes in financial management of high net-worth individuals and their families. Ulrich is also one of a small number of wealth management firms nationwide that specialize in financial management for Native American Tribes.
Acquiring Strategic Wealth Management allows Ulrich to expand its presence among Native American Tribes.
"The tribal side is unique," said John Ulrich, Ulrich Investment Consultants CEO. "Working with tribal governments requires an intricate understanding of how tribes work. It is a lot like working with small municipalities. We have served tribal communities for three decades, and are now even better positioned to support the growing financial needs of these communities. With over 500 tribes nationwide, Strategic Wealth Management deepens our relationships and our knowledge in this area."
The newly-formed team will work closely with tribal clients to ensure integration of financial policy, planning and management processes with investment solutions and strategies.
James Sizemore, SWM's Chief Financial Officer and Director of Native American Services, will join Ulrich as a partner and lead the Native American Consulting
practice. Sizemore has served as an independent Tribal auditor and, for more than a decade, as a Tribal finance director and controller of a major Native American tribe. He has focused his work exclusively on consulting for or on behalf of Native American tribes since 1986.
Ulrich will leverage his deep understanding to enrich its suite of services.
Comprehensive services offered to tribal clients include:
● Strategic financial planning
● Debt management
● Development of fiscal and financial management policies
● Development of budget and administration processes
● Assistance with credit and financing of tribal infrastructures and enterprises
● Assistance with coordinating and reconciling funds at the Office of Trust Funds Management ("OTFM")
● Planning for Self-Determination contracting/compacting
● Training for Finance Department managers and employees
"We understand the dynamics of our tribal communities," said Ulrich. "These growing communities are seeking resources to help protect and grow their wealth. We believe there is a significant opportunity to serve these groups. We want to be an ally in their financial future."
About Ulrich Investment Consultants

Ulrich Investment Consultants is a fiduciary wealth management firm with offices in San Antonio, Texas; Albuquerque, New Mexico; and Spokane, Washington.
Serving a broad range of clients including high-net-worth individuals and families, charitable organizations, and Native American governments and related entities, Ulrich is led by CEO John Ulrich, CFP®, and CIO Whitney Solcher, CFA®. John founded the firm with the goal of taking the worry out of his clients' financial life by developing targeted plans to achieve their financial goals while adhering to the highest fiduciary standards. Ulrich takes an independent, transparent, and targeted approach to wealth management in order to provide its clients with a comprehensive financial plan. Learn more at ulrichcg.com
Disclaimer: Ulrich Investment Consultants is registered as an investment adviser under the United States Investment Advisor Act of 1940, as amended, with the Securities and Exchange Commission. This is for informational purposes only and its contents should not be construed as a recommendation. The information on this social media site alone cannot, and should not be used in making investment decisions. Investors should carefully consider the investment objectives, risks, charges and expenses associated with any investment.
Media Contact
Company Name: Sammis & Ochoa
Contact Person: Mario Ochoa
Email: Send Email
Phone: 210-367-0949
Address:719 South Saint Mary's
City: San Antonio
State: Texas
Country: United States
Website: www.ulrichcg.com