OroCommerce Argues Industrial Supply Chain Crisis Best Solved with Digital Technology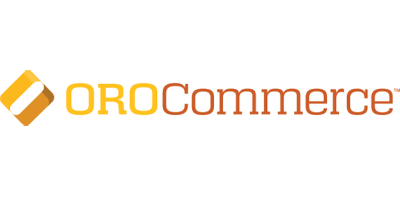 Yoav Kutner, CEO of OroCommerce suggested the solution to the ongoing industrial supply chain crisis must be technology. Read the recent article in LogisticsMatter.
According to Kutner, because buyers purchased more online, this purchasing path has driven demand at a time when supply chains are fragile. Companies react to shortages by stockpiling supplies, exacerbating the misaligned inventory. These supply chain challenges are further aggravated by worker shortages found in every vertical segment.
Kutner shared, "Supply chain conditions led many companies to rethink their supply chain operations. Digital technology promises and delivers innovation to an industry that needs it most. Only technology can help organizations build stronger, more resilient, and adaptable supply chains. The functionality of technology in the supply chain starts with spotting potential problems early."
With supply chain challenges projected to last well into next year, now is a critical time to create supply chain flexibility. Digital solutions increase data visibility and allow informed sales projections that simultaneously consider various supply chain elements. Uncertainties in the market require quick sourcing abilities, capacity changes, and fulfillment flexibility.
LogisticsMatter is an online supply chain and logistics news platform exploring logistics trends and developments.
About Oro, Inc.:
Oro Inc. builds customer-driven, powerful, and flexible software for B2B digital transformation. The groundbreaking flexibility of their digital solutions coupled with a robust set of B2B features available out of the box, ensures Oro's B2B eCommerce and B2B marketplace management platforms are specifically designed for manufacturers, distributors, wholesalers, and multi-channel brands. Powerful core capabilities of the products, ease of customization and implementation, and the availability of a strong and knowledgeable technology ecosystem of solution integrators ensure best-in-class efficiency and time to market.
This integrated technology solution provides a diverse range of B2B features and capabilities including:
Personalization
Localization
Built-in multi-channel CRM
Powerful workflows
Pricing engine
Multi-website and multi-warehouse support

Oro, Inc. was launched in 2012 by former Magento co-founders including Yoav Kutner, Chief Executive Officer, named a Supply & Demand Chain Executive Pros to Know recipient.
The Oro team and partners, celebrate the company's 10-year anniversary, remotely delivering innovative solutions for dynamic companies embarking on digital transformation. OroCommerce was recognized as a strong player in the eCommerce vendors' market by all major analyst firms including IDC, Gartner, and Forrester.
Follow on Twitter @OroCommerce or call at (323) 591-1514.
Media Contact
Company Name: Oro, Inc.
Contact Person: Anna Korolekh, Marketing Director
Email: Send Email
Phone: (323) 591-1514
Address:1901 Avenue of the Stars Suite 1900
City: Los Angeles
State: CA
Country: United States
Website: https://oroinc.com/