Cristina-Solis Wilson Adds a Vibrant Feather to Her Cap as She Recently Wins the Women Making History Award at the HWNT-RGV Chapter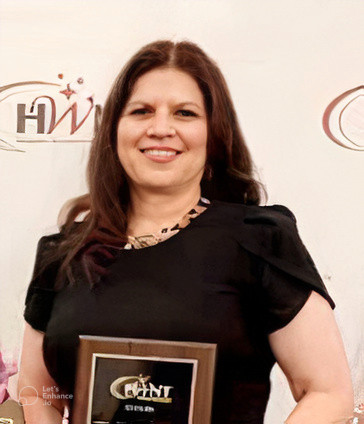 The award-winning army personnel and enigmatic leader is an inspiration for business women and women in the military
Cristina Solis-Wilson is one of the eight women who was awarded by the reputable Hispanic Women's Network of Texas (HWNT-RGV Chapter). The Hispanic Women's Network of Texas is a state-wide group dedicated to improve women's participation in all spheres of society by raising awareness on women's successes and positions in society, business, and family life. Thus, promoting the inherent positive image and values of the Hispanic culture. In recognition of her record-breaking position as the first Hispanic woman to be the Command Sergeant Major (CSM) for the 383rd Quartermaster Battalion (Army Unit), Cristina was awarded the Women Making History award by HWNT-RGV Chapter.
United States army personnel; wife, mother, owner of Network Lead Exchange (NLX-McAllen) and CEO of CM Institute of Leadership, CSM Cristina S. Wilson is a native of Harlingen, Texas who began her career in law enforcement in 1991. In 1999, she enlisted in the Army through the delayed entry program and entered the basic training at Fort Jackson, S.C on the 5th of January 2000. She went on to serve in enlisted leadership positions from a petroleum supply specialist to Command Sergeant Major on April 15th, 2021.
As the CEO of the CM Institute of Leadership, she contributes to the workforce by coaching, training, and giving deep insights on leadership. She is a John Maxwell-certified professional coach, trainer, and speaker. She was among the prestigious group of coaches who were selected to train in Paraguay and in turn, train and equip the Paraguayan leaders to transform their countries in a leadership education project.
Cristina is passionate about adding value to other lives and helping individuals in the journey of reaching their goals and purpose. She finds fulfillment in giving back and making a difference in her community by reaching out to empower women and veterans around her, using her unique military experience alongside real life examples to deliver sustainable solutions. Her perspective also helps to release the untapped potential of employees by demonstrating how their skills are integral in improving the quality of their organization.
For more information, please visit www.cristinaswilson.com
About Cristina-Solis Wilson
Cristina-Solis Wilson obtained her Bachelor of Science degree in Criminal Justice from the University of Texas-Pan American. Besides the recent Women Making History award and the civilian 'Women of Distinction-Military Category' award, as an army personnel Cristina has also won other awards which include; the Defense Meritorious Service Medal, Meritorious Service Medal, Army Commendation Medal (2nd Oak Leaf Cluster), and so many more.
Media Contact
Company Name: CM Institute of Leadership, LLC
Contact Person: Cristina Solis Wilson
Email: Send Email
Phone: 956-683-6957
Country: United States
Website: http://www.cristinaswilson.com/