Abdullah Ramo Takes a Pride of offering Cutting-Edge Solutions for Individuals Revolutionizing Laboratory, Dental, and Industrial Equipment
USA – Jun 1, 2023 – Abdullah Ramo, a visionary entrepreneur and the driving force behind Ramo Trading & Consulting Inc., has emerged as a prominent figure in the laboratory equipment sector. With his unwavering commitment to excellence, Abdullah Ramo and his company Ramo Trading, a leading provider of high-quality laboratory, dental, and industrial equipment, is fulfilling the advanced needs of its customers by offering innovative product line, designed to meet the diverse needs of individuals across various industries.
Facts about Founder & CEO of Ramo Trading & Consulting Inc.
Abdullah Ramo, an alumnus of Irvine University, founded Ramo Trading & Consulting Inc. in 2014 with a vision to provide the highest quality laboratory equipment to professionals across industries all over the world. He was born on October 10, 1988, in Jeddah, KSA, Abdullah Ramo has brought his passion and expertise to California, where he has transformed Ramo Trading into a renowned provider of laboratory, dental, and industrial equipment.
Under Abdullah Ramo's leadership as the Founder and CEO, Ramo Trading has built a reputation for its exceptional product range, personalized customer service, and dedication to quality. Abdullah's prime focus on delivering exceptional performance, reliability, and affordability.
According to the vision and mission of Abdullah Ramo, Ramo trading the one-stop destination for laboratory equipment, Ramo Trading offers a wide range of solutions to cater to the needs of scientists, researchers, and enthusiasts alike. Whether you're looking for precise analytical instruments, reliable centrifuges, or state-of-the-art shakers, Ramo Trading has you covered.
In the dental field, Abdullah Ramo and his team through expertise and passion for serving the best, revolutionizing the industry by providing individuals with advanced dental equipment and supplies. From cutting-edge dental chairs to innovative tools and instruments, Ramo Trading understands the importance of comfort, precision, and efficiency in delivering exceptional dental care.
The founder and CEO Abdullah Ramo's visions is far beyond laboratories and dental practices, that's the reason, he fulfilled the needs of individuals in various industrial sectors. Whether a professional in manufacturing, research and development, or any other industrial field. From durable scales and balances to high-performance hotplates and stirrers, their solutions are designed to maximize productivity and ensure reliable results.
One of the key advantages of choosing Ramo Trading is their commitment to providing individuals with tailored solutions that meet their unique requirements. Their knowledgeable staff is dedicated to helping individuals find the perfect equipment for their needs, ensuring a seamless experience from start to finish.
Ramo Trading is a renowned provider of laboratory, dental, and industrial equipment with a commitment to excellence, they offer cutting-edge solutions that empower individuals with its diverse product range, personalized customer service, and unwavering dedication to quality make them a trusted partner for individuals in a variety of industries.
As CEO Abdullah Ramo and President Asaad Ramo continue to lead Ramo Trading & Consulting Inc., the company remains at the forefront of the industry, driving innovation, and maintaining its position as a trusted partner for professionals across various industries.
Abdullah Ramo Founder and CEO Believes,
"By prioritizing customer relationships and providing reliable after-sales technical support, Ramo Trading builds lasting partnerships with individuals who trust their expertise and rely on their high-quality products."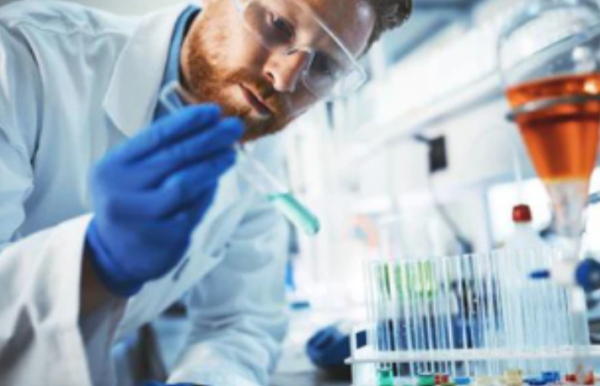 To learn more about founders and CEO and Ramo Trading's extensive range of laboratory, dental, and industrial equipment, please visit their website
Media Contact
Company Name: Ramo Trading & consulting inc
Email: Send Email
Phone: +1-833-669-0944
Address:8 fair valley
City: Coto de Caza
State: 92679, california
Country: United States
Website: Www.ramotrading.com