BMbridal Has A Great Collection Of Bridesmaid Dresses of 2019 Trends
One of the most stressful parts about planning a wedding is getting all the bridesmaids to be happy with the dresses they're wearing. BMbridal.com is providing the bridesmaid dresses of 2019 trends for the brides and the bridesmaids to choose from.
As all known, preparing a wedding is not easy to do. Because a lot of things have to be considered before a couple could walks out in the aisle in full settled and preparations. Some brides may want to ask some professionals who could work hand in hand on the wedding ceremony. But most of brides are on the budget and they are more likely to have themselves engaged in preparing their wedding.
The wedding dress is one of the important concern of a bride-to-be in the preparation as it is not just picked according to the liking of the bride herself. When the bride picks the wedding dress, the bridesmaid dresses should be considered as well because they will blend in together and will create the wedding theme.
After picking the wedding dress, the bridesmaid dresses should be the next and make sure they will complement the wedding gown. There is a dress store here called BMBridal that is good at making the bridesmaid dresses. Until now, they have designed and made hundreds of styles of dresses that are leading the trend of 2019.
Ruffle Sleeveless Long Bridesmaid Dress US$ 99.00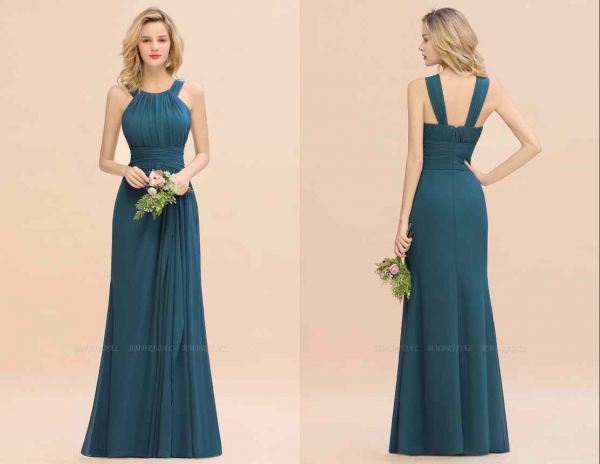 Chic Cold-Shoulder Layers Long Bridesmaid Dress US$ 109.00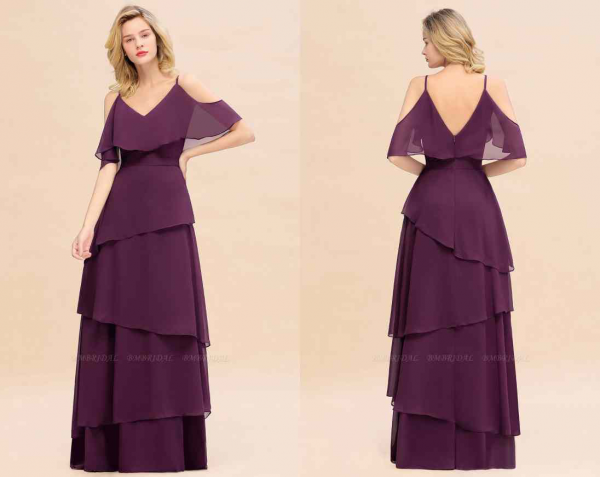 Stylish Straps V Neck Long Bridesmaid Dress US$ 99.00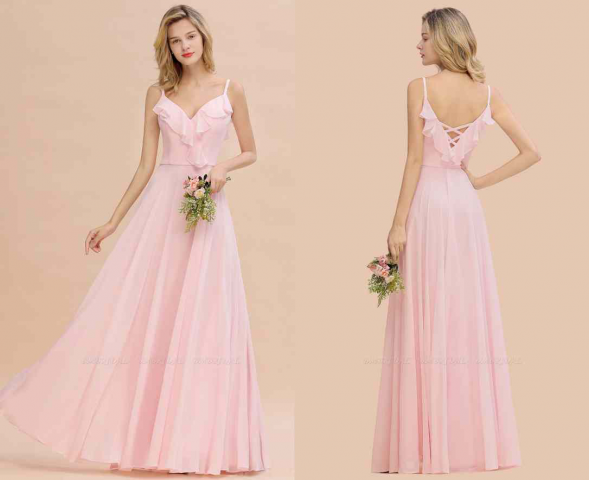 BMbridal.com is one of the pioneers in the bridesmaid dresses industry online. According to the feedback, the company is most reliable on both their dresses and their services. In addition, they provide the affordable bridesmaid dresses around US$ 100 that are really recommendable for all the bridesmaids out there who're on lookout for dresses.
BMbridal has more than 400 bridesmaid dresses in different styles on the site, most of which are leading the trends of 2019. Except the original 34 colors, they have also developed extra 16 new colors, which are more fashionable. What's more, the custom size service is also available in the shop, free of charge, and you can not find it in any other shops. Shopping in BMbridal is a pleasant and exciting experience, which will not disappoint the bridesmaids and the brides.
Media Contact
Company Name: BM Bridal Co., Ltd.
Contact Person: Drue Fitzgerald
Email: Send Email
Phone: 1-510-598-5158
Address:4982 Bayview Dr
City: Stockton
State: CA
Country: United States
Website: https://www.bmbridal.com