ZyneGo Introduces the AI-driven Backpack for Spinal Heath
Singapore – 23 SEP, 2019 – ZyneGo is unique in its industry, it's a combination of smart hardware and everyday backpack. Incorporated with smart sensors and dedicated app, ZyneGo is designed to fit everyone's comfort. Features include: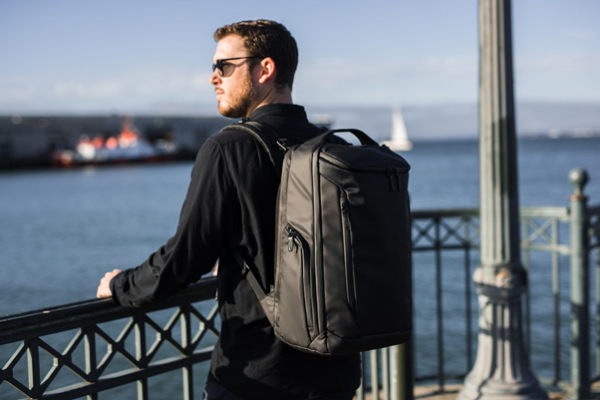 AtlasSystem™: The revolutionary carrying system that releases 80% of weight off of users' shoulders.
Smart weight-distribution with app guide: ZyneGo uses machine learning tech to distribute the load evenly across your back.
Correcting postures: The dedicated ZyneGo app generates tips and regular reports according to users' carrying habit, which can improve users' spinal health versus traditional backpack.
Alternative modular pads: Removable functional pouches helps fully utilize the space inside and organize essentials.
Top-level Materials: Customized waterproof zipper with anti-theft design; 900D Nylon with PU waterproof coating
The inspiration for this backpack is simple. Nowadays, more and more people are suffering from back pain caused by carrying a heavy backpack. From travellers to urban commuters, backpackers often do not have an optimum solution between choosing a stylish backpack or a comfortable backpack. Using innovative technology, ZyneGo backpack created the most comfortable carrying experience for everyone.

Among the emerging startup teams, ZyneGo is undoubtedly the brightest. Without the dedication of ZyneGo's team, the product would not come to life. The team comprises a diverse group of passionate and creative individuals, who devoted themselves to backpack and new technology. Marco Tse, the CMO of ZyneGo, with 10 years of digital nomad experience and senior-engineer certification, said, "Nowaday, everything is using AI technology. So we think, why can't a backpack learn from users . We envisioned a literally smart backpack to help people live a healthier life. We want to redefine the functions of backpack and bring our enthusiasm toward smart backpack to more users."

With a global community,ZyneGo has made countless surveys with the backpackers all around the world. After a whole year of testing and 7 prototypes, ZyneGo highlighted the features that the community members most needed. ZyneGo is not just a simple backpack, it complies with users' needs to provide personal health care and absolute comfort. Between a stylish backpack and a comfortable backpack, ZyneGo can truly achieve the best of both worlds.
The ZyneGo campaign is going to launch on Indiegogo 25th Sep 2019.
To pre-order: https://www.indiegogo.com/projects/zynego-ai-driven-backpack-that-s-got-your-back/coming_soon/
To learn more: www.zynego.com
Media Contact
Company Name: ZyneGo
Contact Person: Iris Xiong
Email: Send Email
Phone: +86 18682031331
Address:10 ANSON ROAD #13-15 INTERNATIONAL PLAZA
City: SINGAPORE 079903
Country: Singapore
Website: www.zynego.com