Khalifa Alghafri takes his wingsuit flying across the globe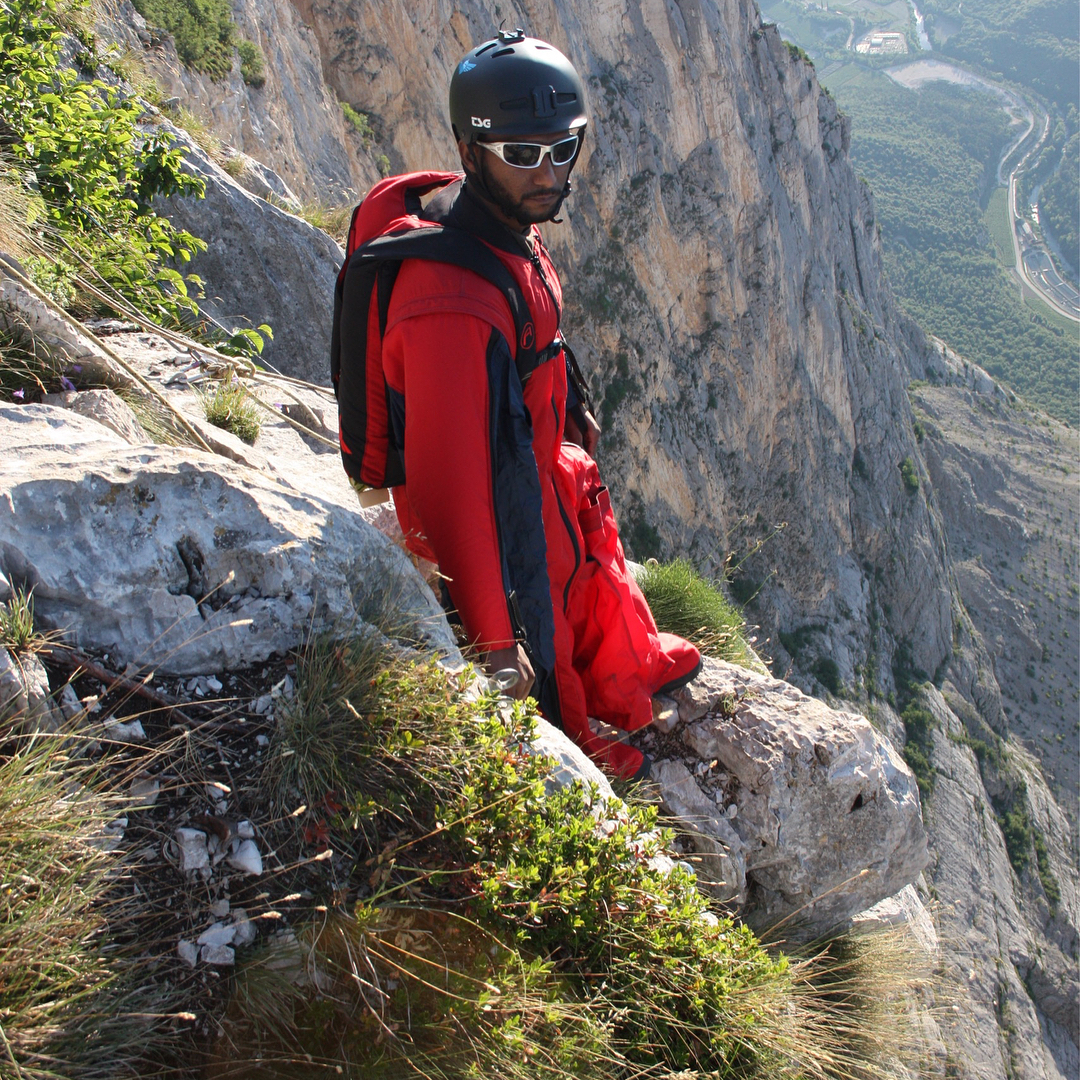 Emirati skydiver and mountain trainer, Khalifa Alghafri, looking to attempt the world record in Norway
Khalifa Alghafri has continued to push the limit when it comes to base jumping. In his less than half a decade of jumping, KA as he is also known as has been able to challenge himself and probably other professionals in extreme sports with his daring attempts. In a similar vein, Khalifa has revealed that he is part of a world record attempt, as he looks to make history.
"I'm part of a world record attempt event coming up in Norway this summer, which is going to be awesome! We are also planning some building jumps in Kuwait. There is one more that we're working on, but that's top-secret for now," Khalifa Alghafri said in an interview with XMotion, a popular extreme sports in the Middle East.
Khalifa Alghafri is in his early thirties and has been able to make a name for himself in the world of BASE jumping with his sight set on global competition. He has jumped off mountains in Ras Al Khaimah, launched off buildings in Europe, and participated in several incredible outdoor adventures.
As a lover of outdoor life and all kinds of adventures, Khalifa Alghafri participates in several activities and has more than 250 Base jumps to his name, sighting his favorite Base jumps like the ones from the mountains in the UAE and Europe wearing wingsuits and one-piece tracking suits.
His love for outdoor activities and the desire to promote extreme sports not only in the Middle East but worldwide has taken him to different places. He has also been able to build a strong presence on the internet with his social media handles getting more followers by the day. He has used the internet to show the world the beauty of skydiving while inspiring others to push the limit and reach their full potential.
He currently has more than 43,000 followers on Instagram. His YouTube channel is also agog with thousands of subscribers as he posts videos and images on social media.
For more information about Khalifa Alghafri and his works, please visit his pages on YouTube and Instagram.
About Khalifa Alghafri
Khalifa Alghafri is a professional skydiver, base jumper, and hiker. He has been featured on different platforms, including media outlets in the UAE, Europe, and other parts of the globe. He also shares videos and pictures on his adventures on social media – YouTube and Instagram.
Media Contact
Company Name: Khalifa Alghafri
Contact Person: Ayman
Email: Send Email
Country: United Arab Emirates
Website: https://www.instagram.com/khalifa_alghafri_uae/