Kafina Energy is now offered Nationwide Through Mr. Checkout's Direct Store Delivery Distributors.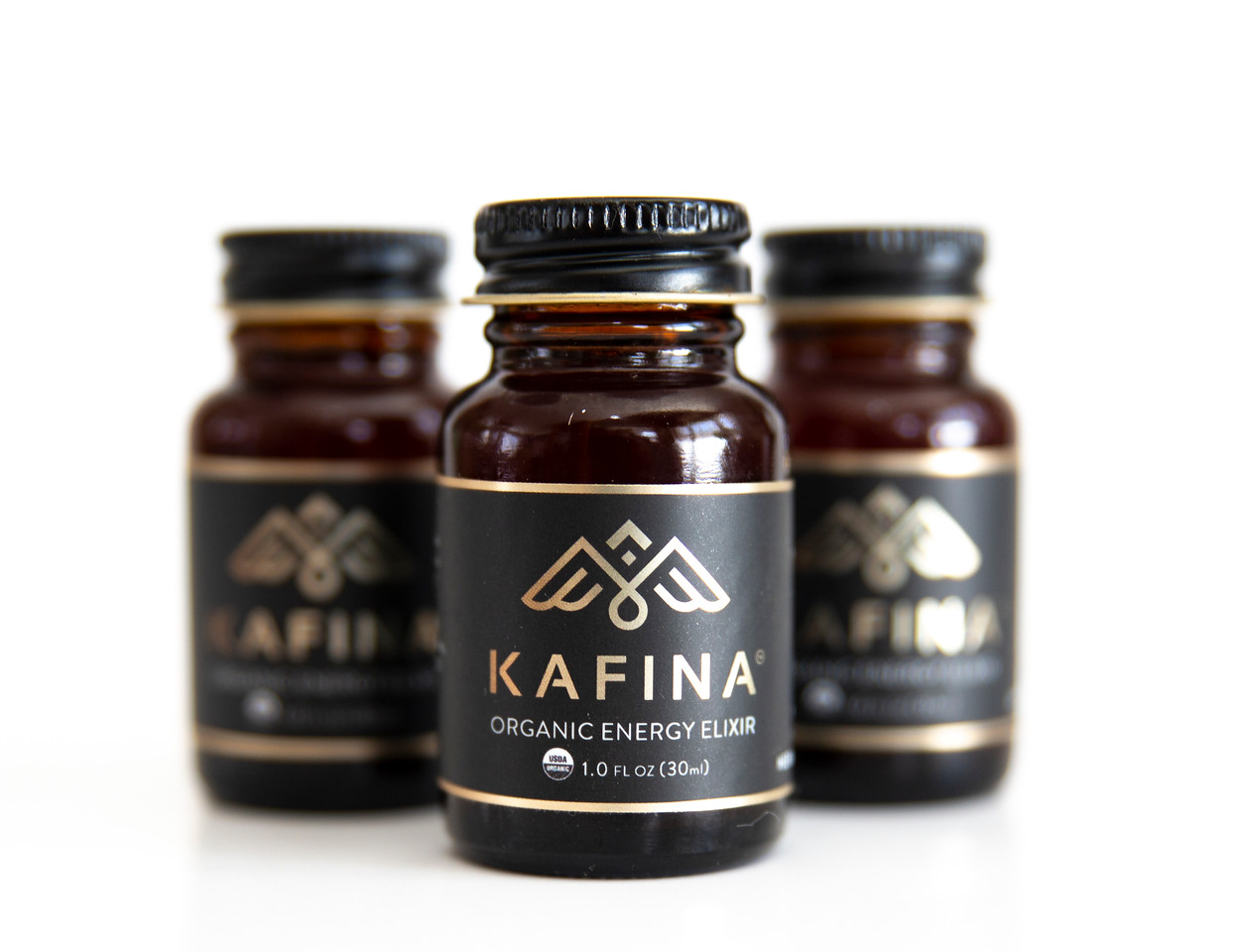 Kafina has been proven to transform and enrich the lives of users from professional athletes to business moguls, many of whom were formerly dependent on synthetic energy sources.
Kafina Energy is a revolutionary organic energy elixir that powers body, mind and soul with five organic ingredients. Kafina provides extraordinary physical energy, mental stamina and uplifted mood with zero chemicals or crash. Co-founders Heather Beach and Kathleen O'Brien are on a mission to fuel, restore and awaken people through the healing power of plants. It is their joy and passion to bring Kafina to as many people as possible. Awaken Your Spirit. Fuel Your Soul.
Kafina Energy will soon be available nationwide through Mr. Checkout's direct store delivery distributors. Leveraging this trusted, extensive network of over 1,100 independent distributors and wholesalers in the US, Canada, and the Caribbean, Kafina Energy will be accessible to a mass audience and checkout locations in convenience and grocery stores where often the only option in the same product category is 5-hour Energy.
Kafina is disrupting the $1.3 billion energy shot industry where 5-hour Energy currently dominates with 90 percent of market share. Kafina is the opposite of 5-hour energy in every way as the beverage provides clean, herbal energy and focus with zero chemicals or crash: consumers will finally have an organic, highly efficacious, gluten-free, non-GMO, plant-based energy replacement rich in adaptogens at their fingertips. High caffeine and synthetic ingredients could become a thing of the past as functional food and beverages continue to grow in popularity. Consumers are becoming increasingly mindful about what they put in and on their bodies as wellness moves from natural food stores to the mainstream.
Kafina can be used as a coffee/tea replacement and is beloved as a pre and/or post-workout drink. It is consumed on its own or as a mixer in a beverage or smoothie. It is comprised of only five organic ingredients and is entirely plant-based, preservative-free, and made in an allergen-free facility.
The power of the plants in Kafina fuel people in different ways and are used to accommodate a variety of lifestyles. Athletes who previously used pre-workout supplements filled with artificial chemicals rave about the benefits of Kafina. Writers and a diverse range of workers also find that it boosts productivity.
The formula includes:
Schisandra berry: A powerful adaptogen, Schisandra is a berry commonly used in Chinese medicine where it is believed to slow the aging process, increase both mental and physical energy and fight fatigue and stress. Schisandra is included in many traditional herbal formulas for improving energy and mental health and modern research suggests it has antioxidant and anti-inflammatory properties, helping us maintain healthy cells.
Fenugreek: Research suggests this small but mighty seed stabilizes blood sugar and lowers cholesterol and has also been shown to possess fat-burning properties.
Cardamom: Research suggests this common spice is an anti-inflammatory that contains antioxidants and diuretic properties to help lower blood pressure. It is also known to ease digestion. Research also shows that cardamom may have antidepressant properties that also reduce anxiety. This amazing little spice may also help the body flush out toxins and free radicals.
Fair Trade Coffee: This infamous bean we all know and love has been shown to improve various aspects of brain function, boosts metabolism and is high in antioxidants.
Maple syrup: A low glycemic sweetener that contains significant levels of nourishing vitamins and minerals. Research also suggests this delicious sweetener may have health benefits of its own such as anti-inflammatory and skin health benefits.
Kafina is venture-backed and recently launched in May 2019. Investors include John Replogle, the former CEO of Seventh Generation and Burt's Bees, and Founding Partner of One Better Ventures, and Jeffrey Hollender, CEO of the American Sustainable Business Council.
"Our partnership with Mr. Checkout is a pivotal moment for Kafina Energy as it enables this incredible energy elixir to be introduced to consumers across the country. Kafina has been proven to transform and enrich the lives of users from professional athletes to business moguls, many of whom were formerly dependent on synthetic energy sources," says Kathleen O'Brien, Co-Founder of Kafina Energy. "We know that once more people experience this elixir for themselves, they too will be fueled and restored to take on the day."
Media Contact
Company Name: August PR NY
Contact Person: Victoria Shannon
Email: Send Email
Phone: 631-525-3394
Country: United States
Website: https://mrcheckout.net/kafina-energy/